Incredible time lapse video shows how a luxury cruise ship is made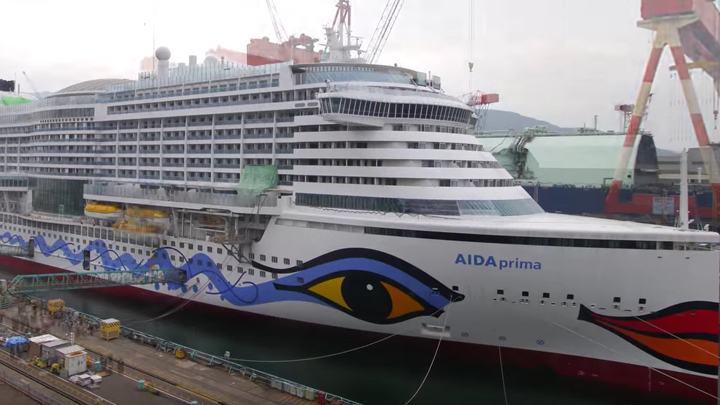 Cruise ships are absolutely fascinating. From the huge decks to what's inside, they generally leave us in awe whenever they come into the harbour. But how exactly to they make a cruise ship, and what's involved?
Ad. Article continues below.
The below time-lapse video was filmed over five years while AIDA Cruises built their flagship cruiseliner in Nagasaki, Japan: the AIDAprima.
The AIDAprima can hold up to 3,300 passengers with 900 crew members and is nearly 1,000 feet long. The ship cost $645 million to build and was planned for delivery in the first half of 2015, with an inaugural trip to 22 countries, but construction was delayed. It was officially christened on 7 May 2016 in Hamburg, Germany.
The vessel has 18 passenger decks, 15 dining options, indoor and outdoor pools, as well as shops, cafes, and bars.
The AIDA Beach Club pool area, which is covered by a transparent UV-permeable membrane dome, allows passengers to relax in a manmade beach with natural light even in bad weather. The AIDAprima also features the longest indoor water slide on a cruise ship, a rock climbing wall, and a lazy river.
Take a look at the fun video below and tell us, how many cruises have you been on?