How to stretch your travel budget and have a great holiday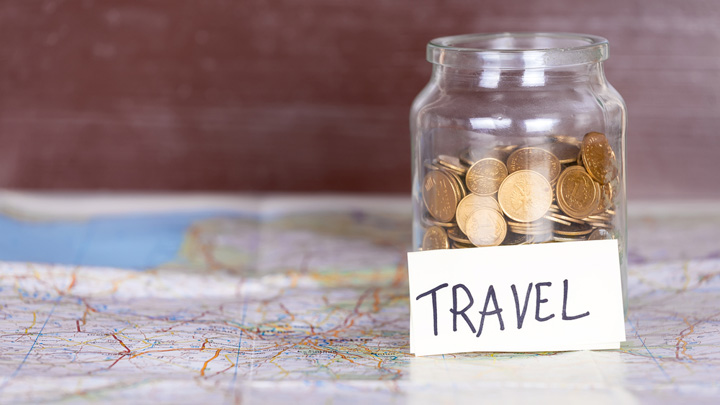 When it comes to travelling, your budget can really make or break your trip. If you only have so much money, you can only do so many things. The good thing is that even if you didn't bring a lot of spending money, there are plenty of ways to keep costs low on arrival.
Some of us are great at budgeting while others tend to splash out when we're travelling, but no matter what type of traveller we are, there are ways we can save our cash on parts of our trip.
Here are some clever ways to save money on your next holiday:
1. Avoid peak season
Travel either during shoulder or off-peak season because it's cheaper – this is in mid September til late November and mid June in Europe, and May and November in the US.
Ad. Article continues below.
During these times, airlines, hotels and tour companies usually offer discounts and special deals to attract more customers. It's also less crowded during these times at popular tourist destinations.
2. Take public transport
Forget taking taxis, hotel cars or rental cars. The cheapest route is using public transportation like buses, trains, rickshaws—whatever the locals use. Bonus: You'll be more familiar with the place and the culture by taking public transit. Of course, walking is best if the destination is just nearby.
3. Eat like locals do
Local food is definitely cheaper than Western food! Eat like a local – observe or ask where the locals eat. Nine times out of 10, this will be the cheapest place. Otherwise, cook for yourself – if you're staying at a hotel, B&B or hostel with a kitchen, make your own meals. Save your money for a nice meal out every couple of nights. Another tip is to book accommodation that offers free breakfast. Hostels tend to do this more than mid-range hotels.
Ad. Article continues below.
4. Try alternate accommodation
Instead of instantly going for a hotel, why not try something different? There are so many options such as hostels (they are for people of all ages), homestays, house swaps and couchsurfing (if you dare!)
5. Look for free attractions
Look for free activities around the city, just by Googling it. There are often free tours in major cities and most museums and tourist attractions have no entrance fee.
6. Buy a travel pass
Ad. Article continues below.
Walking is definitely the cheapest way to get around a new city, but if you want to get somewhere fast, pick up a travel pass for public transport instead. Buying a daily or weekly pass (depending on how long you're there) will save you so much compared to buying single trip tickets throughout the day. Check out what kind of transport is best for you – in Paris you might want a train pass, while a waterbus pass is the best way to see Venice. Alternatively you can hire a bike for the day and see the city from a whole new perspective!
5. Shop around for your travel insurance
There are plenty of trustworthy travel insurance comparison sites out there. Most people tend to organise their travel insurance through their travel agent, but you can often save money by doing it yourself and searching for the best deal. Look for a policy that offers comprehensive cover in case you get sick or injured overseas. And book it ASAP after you book your trip – it will cover you before you leave too.
6. Call your phone provider to avoid high charges
Before you head off overseas, check with your phone provider to make sure you don't return home to a nasty phone bill. Call, text and data costs can skyrocket when your overseas, but there are easy ways to avoid it. If you have a smart phone you should be able to easily change your setttings to turn off your data roaming; otherwise call your provider to organise the change. You'll still be able to use the wifi hotels and restaurants along the way.
Ad. Article continues below.
7. Book tours on arrival
This can really save you a lot of money! Don't be coerced into booking expensive trips at the travel agent when you can pay a fraction of the cost when you get there.
8. Think about currency
Withdrawing money abroad can incur high fees – take out large sums at once so you aren't charged a fee every time. And also never buy currency at the airport! They take a much higher commission. If you need to exchange money, do it when you arrive.
9. Never pay for wi-fi
Where there is a cafe, bar or restaurant, there's free wifi – you've just got to know where to look. Apps such as Wi-Fi Finder can find free wi-fi anywhere in the world!
Tell us, what is your number one money saving travel tip?