How to avoid getting ripped off by your travel agent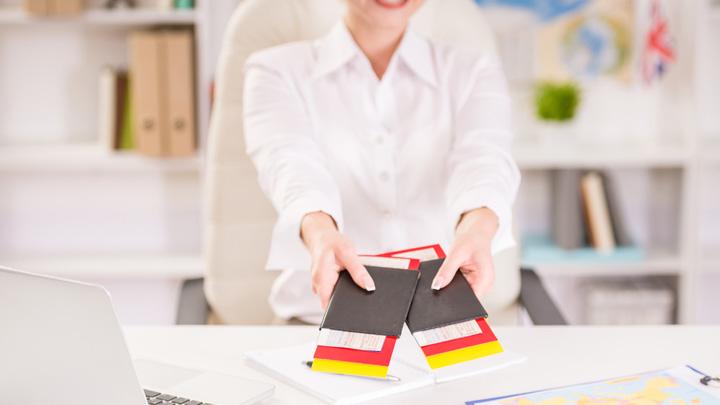 Not every travel agent is going to rip you off. Some are genuinely going to save you money, and if something goes wrong with your bookings, having an agent on your side can be a lifesaver. That said just like the rest of us, travel agents need to make a profit and some will size you up and try to overcharge by as much as they think they can get away with.
By knowing what to look out for you can avoid being ripped off, and sort the good from the bad when it comes to finding the right travel agent for you.
1. Do your research
This doesn't just involve researching prices, but also researching your travel agent. Depending on what type of trip you're looking for, you may be looking for an experienced travel agent, or you mightn't mind who serves you. There are reviews online are various travel agencies which could help you make your decision.
2. Be aware of insurance or an alliance with an airline, cruise company or tour company
Ad. Article continues below.
A travel agent is usually working on a low base wage and relies on commissions. These comes from plugging certain products, with most of their commission coming from travel insurance. Don't be afraid to look for a better quote for your travel insurance.
Also, don't be shy about asking your travel agent why they are recommending a particular tour or airline – they might genuinely find they have great deals, or they may have an alliance.
3. Shop around
Once your travel agent has given you a quote or an idea of how much you're up for, take it and shop around online. If you find a better deal, show the travel agent and see what they can do. The majority of the time they beat the price on flights, but will get more from accommodations, car hire and insurance.
4. Your ticket is NOT non-refundable
Ad. Article continues below.
Whilst most airlines will charge a small fee for making changes, there is not one airfare available that is non-refundable, so don't be caught out!
Your travel agent should be able to refund your fare minus a small charge. Know your rights and contact the ACCC if you are worried.
5. Don't be too loyal or they'll take advantage
You might have a favourite travel agent, but that doesn't mean they won't take advantage of you.
If you have your favourite agent that you always use, you probably are paying too much, even when you think they are looking after you. Every time they see you and you refer your friends to them, dollar signs light up in their eyes.
Ad. Article continues below.
6. Don't fall for the tours trap
You might be lured in by all the travel brochures and the promises of a VIP experience but tours are just another way that travel agents make a big commission. You can book a tour at your destination and save a bucket load. One SAS reader told us that she wanted to go on a tour in Halong Bay and her travel agent offered her a bed on a boat for A$400. She declined because it was too expensive, then was happy to find out when she arrive that it was A$60!
7. Don't pay more for them to do your visa
Many countries will require a visa for entry, depending on your length of stay.
Make sure you are aware of any visa requirements well in advance of your trip so you can apply. Some countries such as Vietnam require you to send your passport to the embassy to have it stamped!
Ad. Article continues below.
Some travel agents will offer to assist you for a fee. Another SAS reader told us she had to get a visa for India and was directed to a very expensive website, but found the actual government website and it was $60.
8. Get a travel money card elsewhere
Travel agents will try to get you to sign up to their travel card but it mightn't be the best deal. Shop around and find out the fees and costs for another type.
Depending on your card, you'll likely be faced with both ATM fees and foreign transaction fees abroad. ATM fees are typically over $5 per withdrawal and foreign transaction fees can range from 1-3 per cent.
Try to sign up for a card with low or no transaction fees. If you want to have cash when you land and avoid airport exchange fees, it's best to order cash through your bank.
Tell us, have you had good or bad service from travel agents in the past?