Grandfather takes matters into his own hands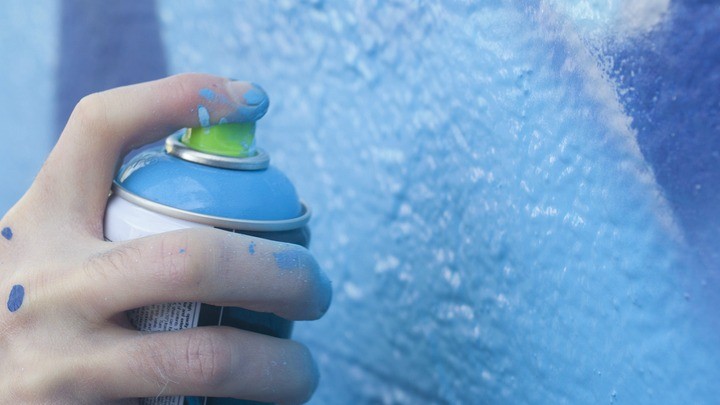 Byron Bay grandfather, Paul McCarthy, was sick of reading offensive words on the back of Wicked Campers rental vans and decided to take matters into his own hands.
The rental van company is very popular with young tourists and the vans are often seen driving the highways brandishing inappropriate slogans for all to see.
Mr McCarthy was so appalled when he saw "a bl#w job a day beats an apple," that he decided to spray paint over it. Although many are applauding his act he may end up facing prosecution.
He was so angered by the words that he ended up buying a can of paint and spraying over the word "blow".
"I'll admit I had a brain snap but I just took offence to it," Mr McCarthy told Northern Star.
Ad. Article continues below.
"What sort of a thing is that to have written on the car? What happens if you have young kids in the car and they ask you what that word means?"
The driver of the car, Victorien Diebold a French tourist, was concerned about losing his bond so went to the local police and Mr McCarthy followed. They both gave statements and no charges were laid.
In 2014 the founder of Wicked Campers, John Webb, issued a statement inviting people that are offended by slogans on their vehicles to cover them up with paint or tape.
"In the spirit of being 'actionist', Wicked Campers also invites anybody who feels strongly offended by a slogan to either paint or tape over it," the statement read.
However, when people started taking them up on this offer they quickly turned their stance around and threatened to prosecute, "While it is all very inspiring and we truly appreciate the input of a very boisterous minority, Wicket Campers will, from April 24, 2105, be seeking to prosecute any person or persons who paint, cover or in any way damage a Wicked Camper or any property associated or belonging to Wicked Campers."
Ad. Article continues below.
The prospect of prosecution does not bother Mr McCarthy, who stands by what he did, "I hope he doesn't lose his bond, but if you have little kids, what do you say to them when they read that and ask what it is?"
"I enjoy a risque joke as much as the next person and if I go to court, I go to court," he said.
Mr McCarthy is also appealing to the Byron Shire councillors to ban the Wicked vans with obscene slogans from Byron Bay in the next meeting, April 7th.
"You have to ask are they part of our community? Do we want them in Byron Bay or not? Can we ban them from Byron Bay?"
"I'm encouraging others to come along to the next council meeting and lobby our councillors to get them banned."
Ad. Article continues below.
Mayor, Simon Richardson says he doesn't have the power to ban the vans although he does sympathise with Mr McCarthy.
"This is a Queensland business and I am assuming the vehicles are roadworthy," he said to Northern Star.
Do you think they should be banned?