Get to know your tablet with these tips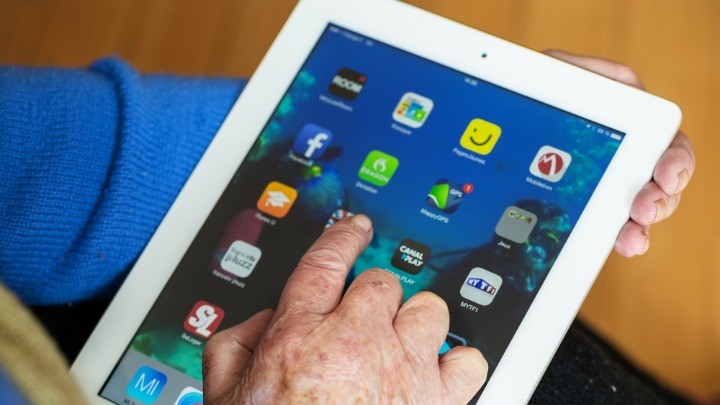 I gave my old iPad to my Grandma when I didn't need it any more. She loved it so much she has long since bought her own iPad mini which is attached to her like almost as much as her new hip is!
She takes her iPad everywhere and absolutely loves the ability to stay in contact with her friends from all over the world wherever and whenever she likes. But, it wasn't easy for her to adjust to the technology, here are some tips that I showed her to help her get started… Perhaps you have some others you've learnt that could be shared with others here…
Delete or change your pass lock
Tap on "Settings" and within the "General" section on the left you will see an option for "Passcode".
Tap on this and you will be able to disable it or change your passcode.
Delete apps
Ad. Article continues below.
Hold down the app that you wish to remove and your screen will begin to wiggle and an 'X' will appear in the top left corner.
Select this, it will then ask if you wish to delete it and you can select "Delete".
Organise apps
Select which apps you would like to group together (e.g. camera, photo library, video).
Tap and hold down one of the apps and the screen will begin to wiggle, slide your finger across to another and it will be placed within a category (e.g. photography).
You will then have the opportunity to rename this group if you wish.
If you have accidentally put an app in a group it shouldn't be in, tap and hold down on the app and move your finger out of the box and let go and it will pop back out.
Adjust brightness
Press the lock or home button to activate your iPad and swipe from the bottom of the screen up.
This will display a menu which has options to turn down the brightness on the right hand side. Just slide the dot towards brighter or darker setting.
This is also where you can turn up volume (left) access your camera without unlocking your iPad, Select aeroplane mode, turn on or off wifi, bluetooth and do not disturb.
Ad. Article continues below.
Lock orientation
This is in the same section as the previous items above. Simply swipe up to reveal the menu.
On the right you will see a lock symbol with an arrow around it.
Select this to stop your screen from swapping to landscape or portrait view when you rotate your iPad.
Do you have a tablet?