Genius ways to get an upgrade you may not have tried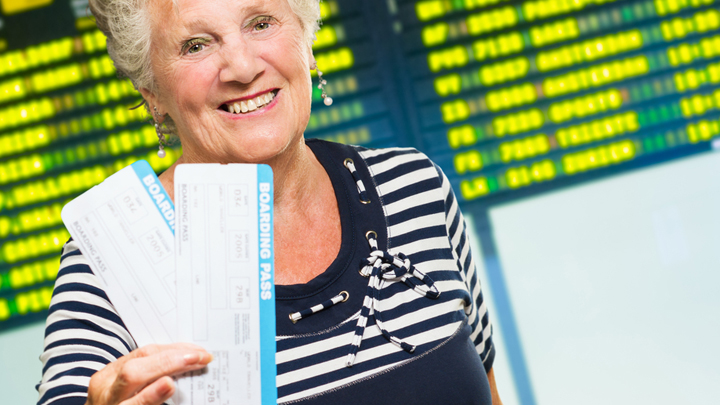 Let's face it: flying economy on a long haul flight is the pits. You have to walk through first and business on your way to cattle class and get a glimpse of what it'd be like. But what if that could be you, without having to fork out thousands more for the privilege?
Getting an upgrade is not always as hard as it sounds – you just have to be prepared and be willing to do whatever it takes.
Here's our best tips for getting your best chance at a seat in that leather chair.
1. Travel alone
This is definitely the number one tip. It's often a lot easy for an airline to upgrade you if you're alone as there is usually only one seat available for upgrade.
Ad. Article continues below.
2. Join a loyalty program
When an upgrade is available, airlines will favour their most loyal customers. Even with a free frequent flyer card on the lowest tier, you'll still have priority over those who didn't sign up.
3. Dress the part
There's no use wearing your trackie daks if you want to get upgraded – you'll need to put on a clean, pressed outfit with makeup for women, and sleek hair for men.
Ultimately, you simply need to be somebody they won't be embarrassed to place next to their highest-paying members. When you're on board, that's another story. You can get comfortable and put on another outfit.
Ad. Article continues below.
4. Check your emails
Some airlines will email passengers shortly before departure offering cheap upgrades. It might not be free, but a great deal is certainly better than nothing if you are determined to fly in comfort.
5. Use your manners
All too often, simple politeness can be the one things that wins staff over. Be understanding if there's a delay and offer to change flights if you know it's overbooked. Being very polite and courteous in even the most frustrating of situations will make you stand out.
6. Check-in early, arrive late
Ad. Article continues below.
An expert tip is to check in hours ahead of time so you can be on the upgrade list. Common euphemisms for an upgrade are 'more legroom' or 'closer to the front of the plane' – the attendant will know what you mean. Then, be one of the last to board so that by that time, seats are filled and it's more clear what ones are free.
7. Sit near a baby
Often we won't get the choice but if we are sat next to a baby, it can be a blessing in disguise. Babies are irritating and stressful for their parents, let alone strangers trapped on a plane with them, so if you're in a mild amount of distress (giving the flight attendant a knowing look) you might get an upgrade.
8. Spend lots of money
Sometimes you have to invest to get something. This may be unintentional too, like paying for excessive baggage (make sure you make it seem like no problem even if you're seething), or could be done on booking a premium economy seat or be paying to enter the lounge.
Ad. Article continues below.
9. Travel on busy flights
Generally, most airlines will only upgrade you out of absolute necessity. In many cases, this will only come from overbooking. If you're willing to take the risk, choose an airline known to overbook and a flight that looks to be busy.
The key is to board a flight with too many economy passengers, but not enough in business class.
10. Ask!
There's plenty of disagreement on this. Some say the airline staff will just say no and then make sure they don't, while others say the staff appreciate someone being upfront and courteous.
Are there any more tips you would add to the list? And have you ever scored an upgrade?