Friend, Lover, Victim, Traitor, who do you see in the mirror?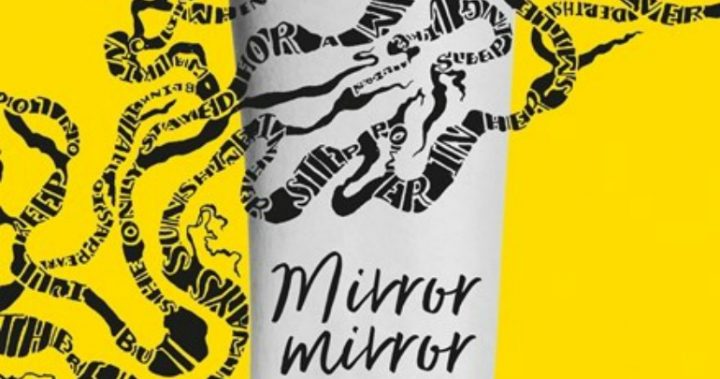 Mirror Mirror is the first novel written by model and actress Cara Delevingne.  It is a story about the lives of four misfit teenagers, Rose, Naomi, Leo and Red,  who have formed a band as an assignment from their school music teacher.  
The home lives of these young, almost adults, are very different, but they soon become unlikely and inseparable friends. The formation of the band has brought them together and given them a purpose. It's not just "a little school band", their music teacher Mr Smith sees something lasting and special when the four friends are on stage. Just as life seems to be tolerable for them all, Naomi disappears.  
When she is found in the river, nearly dead, it is assumed that she has tried to commit suicide.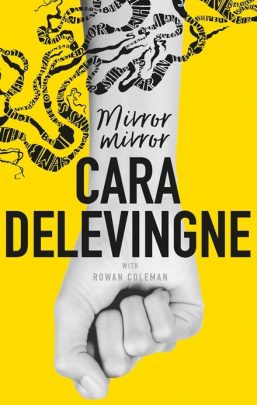 Mr Smith suggests the remaining band members stage a concert at the school to help raise awareness and money to assist in the recovery of their beloved friend and classmate.  While the teenagers are preparing for the event, they are struggling with not only the near tragedy which had befallen their friend but with their own not so normal family situations.  
Ad. Article continues below.
Naomi comes from a loving family, with a half-sister and parents who adore her, but she has disappeared before.  Her friends, in particular, best friend Red, believed Naomi was at her happiest; that she had reached a place in her life that made her at peace and content. Red thought it highly unlikely that she would try to end her own life.  
The remaining band members, Rose, Leo, Red with Naomi's sister Ash, set about investigating what happened to her.  Meanwhile, Naomi is in an induced coma, fighting to stay alive.  
Rose becomes distracted and distant and the others find it hard to communicate with her.  This creates tension among the friends. The concert is the only thing holding the teenagers together and even that is becoming more of a chore than an act of love.  As the night of the performance draws closer the teenagers deduce Naomi met with foul play.  Ash, however, refuses to hand over the evidence she has so expertly uncovered, to the police until she is certain of the facts.  
This is a book written by a very clever young woman, not far from the age of her characters.  Cara Delevingne shows remarkable insight into the minds of young people.  She emphasises the need for understanding and support for those not quite like everyone else. 
On Mirror Mirror, she drums home the importance of keeping the lines of communication open, of tolerance, understanding and respect.  She points out the pitfalls and benefits of social media and the part it plays in the lives of the young. She shows how life is not always as it seems.  
This is a book well worth reading, no matter what age you are, or what your life circumstances are.  A quote from the book says so much.  " Normal, you see, is whatever you want it to be."
Mirror Mirror, by Cara Delevingne, is available in hardback, paperback and digital editions from the publisher, Hachette Australia – click here for details