Five of the best rivers to cruise around the world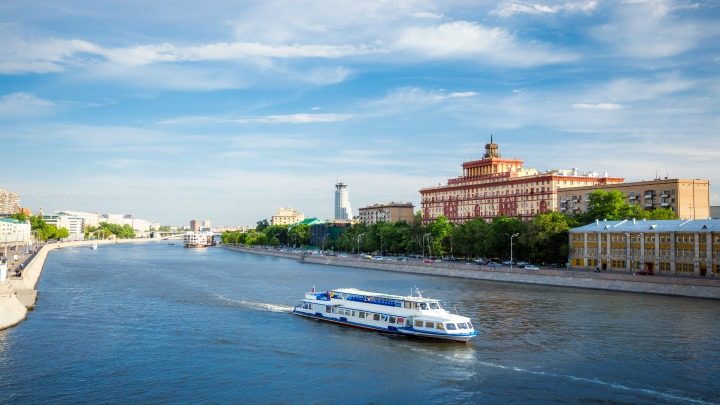 If you want to travel the best tourist destinations, without the hassle of actually travelling, River cruises could be your ticket to seeing the sights from the comfort of a floating hotel room.
Unlike their sea-faring super-sized sisters, river cruises rarely offer swimming pools, on-board theatre shows and offbeat entertainment options. But what they lack in extravagance they gain in elegance, by providing passengers with a simple but intimate and relaxing way to experience the most beautiful locations in the world.
Whether you want to experience European culture, have a waterside African safari or see the Australian Outback, we've gathered five amazing river cruises for you to try!
Europe
If you have always wanted to experience the fairytale sights of Europe, look no further than a trip down The Rhine. The second longest river in central and western Europe, The Rhine travels through Switzerland, Liechtenstein Austria, Germany, France and the Netherlands, so there's no shortage of locations to visit. One river cruise offered by Scenic is a 15-day journey starting in Amsterdam, travelling to Budapest, passing through iconic landmark and historic locations such as Cologne, Nuremberg and Vienna.
Ad. Article continues below.
North America
For the travellers wanting to experience a bit of old-time charm American charm with a French twist, a cruise down the Mississippi River is a must do. American Cruise Lines tours the best of historical Louisiana with an 8-day cruise onboard their 5-deck paddle-steamer, 'Queen of the Mississippi'. Starting in your choice of New Orleans or Memphis, with stops in the charming and fascinating historical cities of Oak Alley, Baton Rouge, St. Francisville, Natchez, and Vicksburg.
Asia
Stretching through China, Burma, Laos, Thailand, Cambodia and Vietnam, the Mekong River provides visitors with the chance of a lifetime to experience the wonders of each of these powerful and fascinating cultures and see world-renowned sites.
If you'd love to delve into the incredible history of some of Asia's most coveted locations, Avalon Waterways offers tourists a 7-day intimate journey through Vietnam and Cambodia, traveling down the Mekong River. Starting in Ho Chi Minh City, Vietnam travelling to Siem Reap, Cambodia, you will visit many fantastic locations, including Phnom Penh where you can view the incredible Cambodian Royal Palace, Silver Pagoda and National Museum.
Ad. Article continues below.
Australia
For a brilliant showcase of breathtaking Australian scenery and our unique wildlife, the famous Murray river is the perfect way to see some of the untouched beauty our country has to offer – without hours of driving and stops for fuel.
A 7-night Murraylands and Wildlife cruise offered by the Murray Princess will take you on a round trip starting and finishing in Mannum, with plenty of exciting stops along the way. Visit Mannum's historic dock museum, the Barossa Valley's amazing wine regions with heritage tours, go on a guided walking tour of the Swan Reach township, see towering sandstone cliffs at the Big Bend, experience a nocturnal tractor and cart ride and explore the Ngaut Ngaut Aboriginal Reserve archaeological site with an expert guide, plus much more.
Africa
Africa has some of the most amazing scenery and fascinating animals in the world, and experiencing it's awesome landscape and life is dream trip for many sightseers.
Fortunately, if riding through the dessert and jungles in a car and hiking in the hot sun wears you and you need a bit of down time, AMA Waterways offer 9 or 11-day packages which include a 4-day river safari cruise down the Chobe river. The safari cruise includes a welcome cocktail and dinner, safari by boat, afternoon cruise of the Chobe River's southern channels and African themed dinner among other activities.
With cruises of all kind a popular way to travel in comfort, we'd love to know if you've tried a river cruise? What were your experiences?