Cruising tips all first-timers need to know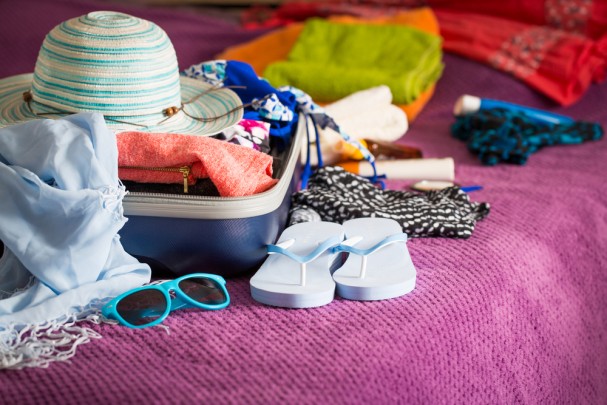 You've been waiting for a long time and now it's finally here: your first cruise! While it might seem as straight forward as getting on the boat and hopping straight in the pool, there's actually a bit more to it than that.
We've compiled a first time cruisers guide to help you prepare for your initial sailing!
1. Print off your cruise documents
The line to get on the ship is usually long and torturous, and you don't want to hold yourself and others up. Before you leave for the cruise, print out the documents, attach your luggage tags and fill out any online forms required. Oh, and don't forget your passport, even if it's for a local cruise.
2. Check what time you need to board
Ad. Article continues below.
Usually, the cruise website will give you information on when your deck will be boarding. It streamlines the process! Make sure you only arrive when you need to board and not hours beforehand.
3. Pack a smart carry-on bag
Pack everything needed to get you through until dinner time – swimsuits, cameras, medications, thongs, sunscreen, a change of clothes and toiletries. This is because once you check in your bag, it can take a few hours before it arrives to your room.
4. Know the dress code
Every cruise line has a specified dress code for evenings which can change daily (check your travel documents before you pack). Typically, there's formal, which means a suit for men, and an evening dress for women. Informal means jacket and slacks for men, and a dress or neat pants for women.
Ad. Article continues below.
5. Your laundry can be done on board
Most cruise lines offer laundry and dry cleaning services available via laundry bags in your stateroom. Some even offer self-service laundry rooms as well with coin-operated washers and dryers.
6. Your stateroom may have different adaptors
The majority of staterooms include standard 110-volt AC electrical outlets and hair dryers (some also have Europe's 220 volt plugs). Check your ship's specifications to see if you need a travel adaptor.
7. There's a muster/safety drill a few hours after you board
Ad. Article continues below.
Yep, it's boring but it's necessary. Remember the fire drill at school? This is the adult version. You will hear a message and an alarm that tells you to leave what you're doing and go to your muster station, which will be clearly signed in the halls and by staff. Passengers and crew practice the steps they'd take in an emergency situation, such as putting on life jackets. Your attendance is mandatory.
8. Check out the ship's daily newsletter
The cruise has a handy daily newsletter that gives you information about the daily activities and what's happening at the port. You may find it in the door card holder or under your door. Some newer ships may have interactive screens that tell you what's happening as well.
9. Prepare for no phone reception
It may be a shock, especially if you're sailing around Australia, that you don't have phone reception or access to WiFi. Cruise ship WiFi is notoriously expensive, so you may want to look into roaming charges with your provider, or an international sim.
Ad. Article continues below.
10. Be smart with your money
You may think your cruise is all inclusive, but in actuality you may still need to pay for certain restaurants on board, as well as drinks and activities. In order to make payments easy, you'll receive a swipe card upon check-in (which doubles as your room key) for charging various items and services to an account that can be settled at the end of your trip with a credit card or cash.
If you're sailing overseas, you should pre-order the currency before you board. While cruise ships usually have an onboard ATM in the arrival country's currency, the charges may be higher
11. It's rockier than you think!
Some parts of the ocean are rockier than others, so one day it may be smooth sailing while the next may be completely different. Make sure you prepare with sea sickness medication or acupressure wristbands before you leave port.
Ad. Article continues below.
12. There's food all day long
One of the perks of cruising is how much food is available. You'll find the buffet restaurant/s on board will be serving all day long, from dawn til midnight. There'll also be a lot of different options to choose from, from burgers to sushi to Italian to grill. The biggest issue is trying to stop yourself from trying everything.
Tell us, what are your tips for first time cruisers?