Cruise ship bound for Melbourne has one death and dozens sick aboard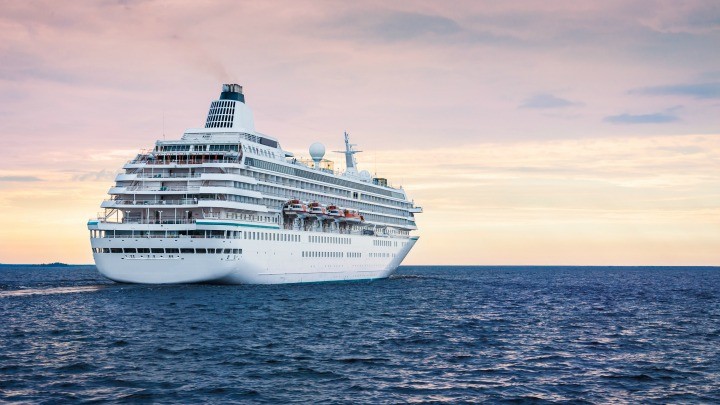 It's never pleasant to be sick on board a cruise, but it seems to be happening more and more frequently. And just today, there's another cruise ship headed for Melbourne with ill passengers waiting to get off.
On top of that, the Herald Sun reports there was a death from natural causes on the Golden Princess South Pacific Cruise – sad news.
Passengers on the Princess Cruise ship were struck down with the stomach bug after it left its dock last week however the cruise line could not confirm how people on board had become sick.
It is also understand an elderly man died of natural causes.
Ray McNamara told the Herald Sun his wife, Kerry, her cousin and friend were on board the ship.
Ad. Article continues below.
"There had been a large case of sea sickness first off and then a really bad case of gastro," he said.
"On top of that there was then a case of influenza.
"She said most people have copped the lot. It has spread right through the ship, especially the gastro and the flu."
The ship, which has visited Vanuatu's islands and New Caledonia, left Melbourne for the cruise on March 8 and is expected to dock again on Tuesday.
Fares for the 14-day cruise can cost as little as $1900 per person.
Ad. Article continues below.
Princess Cruises spokesman David Jones said "strenuous" sanitation measures are in place to stop illness from spreading, such as workers dishing out food in buffets and more cleaning.
"The number of cases (of gastro) has been a bit higher than we would like," Mr Jones told News Corp.
"We have a competent medical team on-board and they've dealt with it effectively and expertly.
"Because it is on a ship, we are very vigilant about illness and it only takes a small increase to what would be expected for more intense sanitation levels to be employed".
This cruise full of sick passengers is just one of many this year that have had the same issue.
Tell us: do you think the passengers are to blame for sickness on a cruise? Or the staff?