Calling all over 60s who love to travel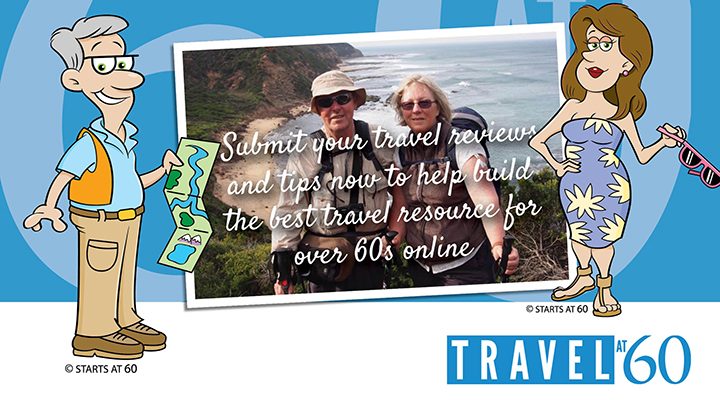 Ever wanted to read where other over 60s have been? 
Ever wanted to compare ideas on what trips should be on your bucket list? 
Ever wanted a great deal on your trips?
They're coming… But first we need your reviews and tips.
We've just launched a new website, called Travel at 60.  It will come to life in stages over the next few weeks and months.  This is just the beginning.  
Ad. Article continues below.
 It is our plan to create the best travel resource possible for over 60s and bring you the stories, learnings and tips of other over 60s to make your adventures great.  
To bring it to life we need your travel reviews and tips so there is something for everyone.  If you have travelled somewhere in the last 5 (ish) years, we ask you to go to travelat60.com and submit your review or tip now.  Please enter as many reviews as you can.  Each review puts you in  running to win a trip for two to Hobart with Sunlover Holidays.  
Your reviews will be used on our website, the next stage of which will be launched in full in just a few weeks.  We'll let you know when your reviews are live.  Prizes will be awarded regularly to the best reviews submitted.   

You'll be able to submit your reviews and tips every time you travel from now on, and we encourage you to do so on travelat60.com.  
Let's build something specially for the over 60, where your voice is the loudest, the most fun, and the most active.    We think the world should envy those living life to the fullest at 60.