Visit Arnhem Land and discover the key to Australia's ancient past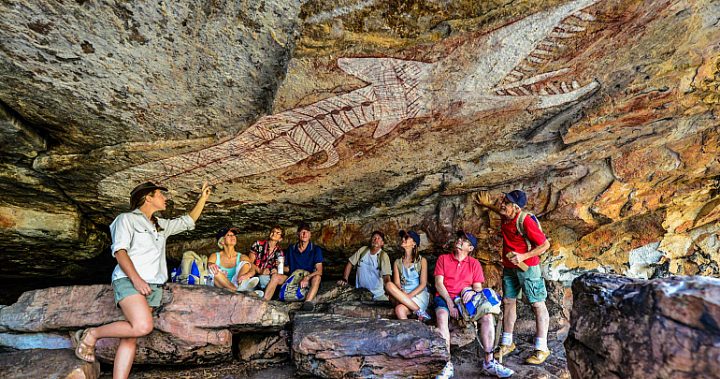 Imagine what it would have been like to walk through the landscapes of Arnhem Land thousands of years ago. Where the sound of bird calls could be heard intertwined with the hum of the didgeridoo, where the local Yolngu people shared dream time stories from generation to generation, and where native bird species took flight in unison, creating a rainbow of colour across the sky.
Considered to be one of the wildest and most pristine tropical wilderness landscapes on earth, Arnhem Land is a magical place that so few travellers have ever visited.
But you don't have to use your imagination to wonder about what Arnhem Land was once like, little has changed in this isolated region and thanks to one tour group, Outback Spirit, the land, the history and the culture is at last within reach.
While the area remains largely unexplored by tourists, esteemed tour group Outback Spirit has established an exclusive network of safari camps and lodges with extraordinary activities, allowing travellers the unique opportunity to become immersed in the expansive wilderness that is Arnhem Land.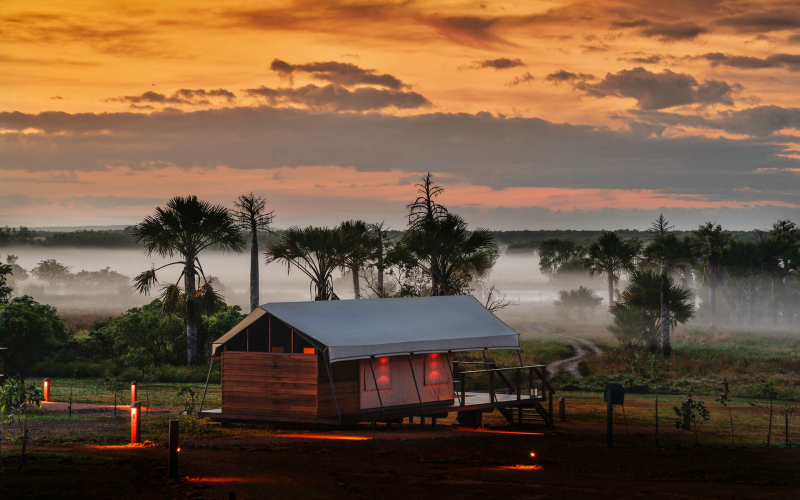 Ad. Article continues below.
Declared an Aboriginal Reserve in 1931, Arnhem Land is considered one of the largest in Australia and is known for its isolation, art, and the continued culture of the Yolngu people who have lived on this land for more than 40,000 years.
Ancient artworks painted onto cave walls remain, swamps cover more than 1,300 square kilometres and wetlands continue to support more than 300,000 birds at any given moment. This area of Australia is unlike anywhere else in the world.
Outback Spirit can transport you back in time with their 12-day Arnhem Land wilderness adventure. Click here for more information.
Ad. Article continues below.
Travellers are given the opportunity to immerse themselves deeply into the unique landscapes while staying at Outback Spirit's lodges, which have been built or purchased with permission from traditional owners.
Stepping into this remote wilderness for the first time, you'll experience a special 'welcome to country' ceremony, where you'll learn about the Yolngu people and their culture firsthand.
You'll later go on to explore the region including the Arafura Swamp, one of the largest wooded swamps in the country and the home of Outback Spirit's brand new multi-million-dollar safari camp.
Keep an eye out for Magpie Geese, Black-Necked Storks, Brolgas and other native birds. This area has great significance to the local Yolngu people, especially the neighbouring Ramingining Community, which is a small town of 600 people.
You'll also be given the opportunity to explore an outdoor art exhibition at Mount Borradaile, which plays host to internationally-acclaimed and well-preserved rock art that documents traditional Aboriginal life over many thousands of years. Some subjects range from now extinct animals to twentieth century sailing ships.
Ad. Article continues below.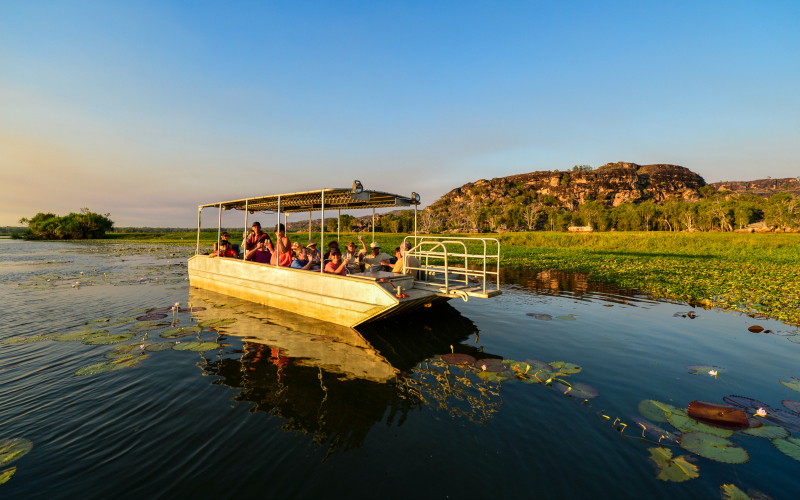 It's impossible to leave Arnhem Land without bringing a piece of the culture, the mysticism and the magic of the place back with you when you leave.
Travel back in time and explore Australia's cultural and historical past with Outback Spirit. Click here for more information and to download a copy of the brochure.