Thermomix responsible for 87 burns cases, says Choice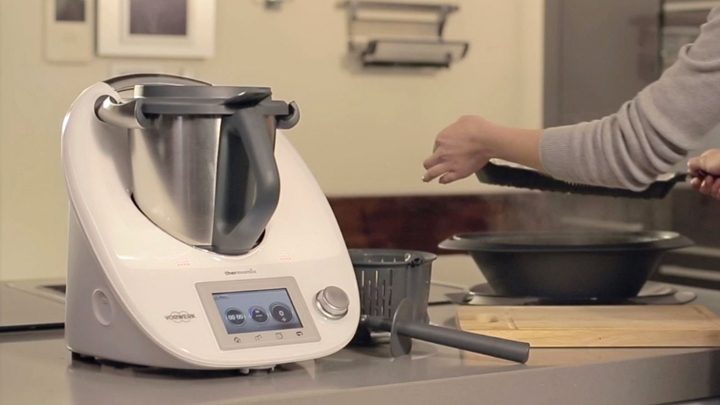 For around 300,000 Australians, it's a sign of prestige in the kitchen: a way to show you take your food and cooking seriously.
But the reputation of the Thermomix has come under fire in recent months as reports of injuries have come to light.
Now Choice are taking these safety concerns to the next level. According to the ABC, the consumer advocacy group has presented "Australia's first mass incident report" to the ACCC.
The report cites 87 separate burns cases from Thermomix users, 18 of which were severe enough to require weeks in hospital.
Danika Jones, one such Thermomix user, revealed the pain she experienced when the led flew off, spraying her with hot liquid.
Ad. Article continues below.
"It was horrific. It's not something I want to experience again," she said.
"Once I got to the hospital, I saw a physiotherapist and I saw another burns nurse and they had said to me I wasn't the first incident and wasn't the first person who had been burnt by the Thermomix".
According to Choice, the nature of the product itself – which serves as a powerful blender, cooker and all-purpose tool – presented some clear dangers.
"It may well be just the nature of these products themselves, that you're heating up food to 100 degrees, and then propelling it at great speed that is actually causing the problem," said Choice spokesperson Tom Godfrey.
Choice has now requested a full investigation from the ACCC to find out what the company knew about these burns cases.
Ad. Article continues below.
The supplier is legally required to write to the government each time a serious injury is caused by the product.
Mr Godfrey said additional safety features would be an ideal outcome.
"When we look at the all-in-one market we are seeing a number of products coming on that do have built in safety features, whereby when a product is turned up to high speed, it limits the temperature."
"I think a safety feature like that makes a great deal of sense."
Do you own a Thermomix? Have you experienced any safety concerns?