Start your holiday with a well-deserved indulgence…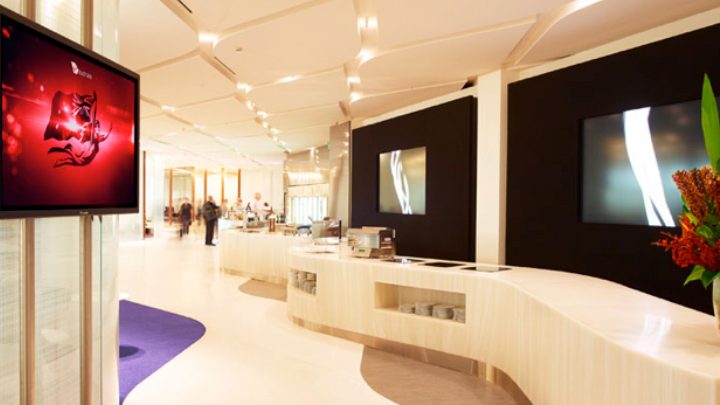 You've made your bookings. You've mapped out your itinerary. You've packed your bags. You've watered the plants. You've never felt more ready for a holiday.
You've rushed to get to the airport on time. You've made it through check-in and security. Yet your flight is still another hour away; your destination, another three.
There's no reason your well-deserved break can't begin right here and now, before you even set foot on a plane.
This is the perfect time to take a deep breath; to effortlessly slip out of a busy airport and into that calm little oasis; to start your holiday on most pleasant and relaxed note possible.
We all crave the VIP lounge treatment: the lavish buffet and snack options; the delightful indulgence of that pre-flight wine, beer or coffee; to thrill of being greeted with genuine warmth, attention and care.
Ad. Article continues below.
Now you can savour these thrills for yourself – without paying a cent.
Starts at 60 is excited to partner with Virgin Australia to ensure more 60+ travellers get to start their next holiday with some well-earned VIP treatment.
If you're over 60 and flying between June and August 2016, Virgin Australia will be offering complementary* Virgin Australia Lounge entry for flights between Monday-Thursday, 11am-3pm. Click here to learn more.
If you're planning your next flight, this is the perfect chance to sample what you're missing.
Starts at 60 readers often reminisce about the days flying felt like a special occasion – when we weren't simply ushered on board as interchangeable passengers, but warmly welcomed as valued guests.
Ad. Article continues below.
Those days are finally making a return. Don't miss this great, free opportunity to discover just how big a difference a little space and comfort can make.
Click here to learn more about this offer, and tell us: have you ever had the VIP lounge experience?
* Offer ends 16 May. Subject to availability. Travel dates and terms and conditions apply. Excluding Adelaide Lounge. Visit the Virgin Australia website for full terms and conditions.
This post is sponsored by Virgin Australia. It was written as we feel it delivers valuable insights into a subject important to the Starts at 60 community. For more information, please click here.