Seven tips for planning your end-of-year holiday… now!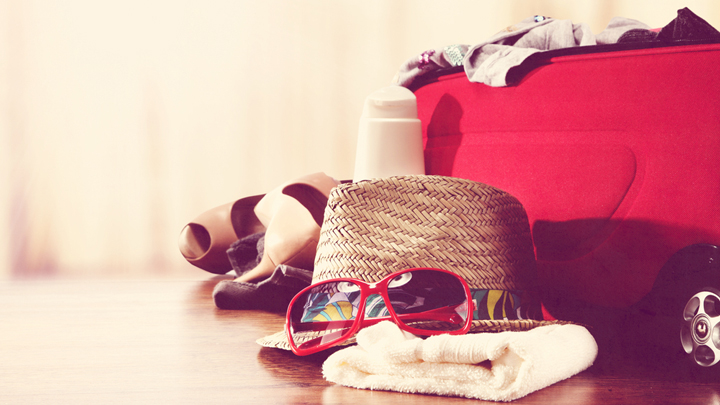 You might not think it, but the middle of the year is the perfect time to begin planning your ultimate getaway for summer. That little bit of extra time means you can plan the ins-and-outs of your holiday without the stress. Booking in advance also allows you to save big money, especially thanks to companies like AAT Kings who offer deals and specials this time of year. If you're hoping to start planning your end of year holiday now, then take note of these seven handy hints.
1. Decide where you want to go
Of course, the most important part of planning any trip is having a good idea of where you want to go. Are you hoping to spend your time sipping cocktails on a beach in Cairns? Or perhaps you're more interested in learning about the Maori culture in New Zealand? Whatever the case may be, have a really clear idea of where it is you'd like to go. That way, when it comes to the planning stages of your trip, it will come much easier.
 2. Figure out how long you'll be travelling for
This will depend on things like your budget and your own personal commitments, but it's important to think about how much time you'd like to allocated for your end-of-year holiday. AAT Kings has everything from two-day short breaks in Kakadu and Arnhem Land to three-week getaways to New Zealand. Click here to learn more.
Ad. Article continues below.
3. Sign up to your favourite travel provider's eNewsletters
One of the best ways to keep up-to-date with what your favourite travel providers are offering throughout the year is to sign up to their eNewsletters. That way the next time they have a special deal on offer you'll receive it straight to your inbox and you'll be the first in the know about savings you can make on your next trip.
4. Book in advance to get the best deals
The best way to save big on your end-of-year holiday is to book as far in advance as you possibly can. Travellers can stand to save hundreds (if not thousands) of dollars for booking in advance with AAT Kings. Simply head to their website for more information.
4. Stay inspired
Ad. Article continues below.
Just because you've booked your trip months in advance, doesn't mean you can't spend your time daydreaming about the big adventure. Stay inspired about your trip by reading articles and doing your research about the destination. Look up photos and read about other people's experiences before you begin creating your own.
6. Tell your banks you're travelling
This is especially important if you're travelling overseas, but it is necessary to tell your bank that you are planning to travel, no matter where you're going. That will alert them of any transactions that might at first appear out of the ordinary.
7. Enjoy your trip!
Once the big day rolls around, be sure to enjoy your trip, take loads of photos and tell us all about how your trip went once you return.
Are you planning an end-of-year holiday? Be sure to visit AAT Kings for some great deals, specials and inspiration – or click here to download/order a brochure!