See Uluru like you've never seen it before...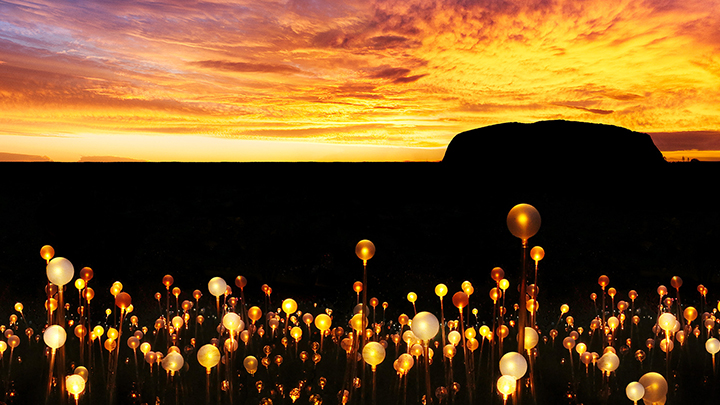 Until March next year, one of Australia's most iconic landmarks will receive an artistic makeover with the arrival of the Field of Light art installation by British artist Bruce Munro at Uluru.
Our partners at AAT Kings are offering guests the chance to admire this artistic masterpiece at one of the most magical times of the day during their Field of Light Sunrise experience.
Continue reading for some stunning images of the installation at sunrise!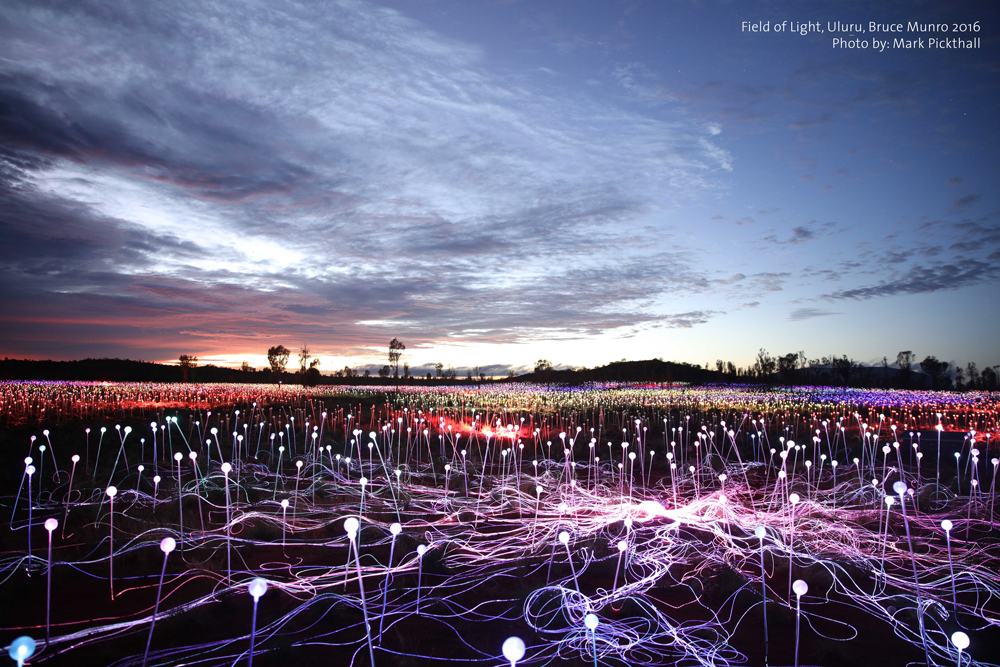 Comprised of thousands of bulbs powered by the day's solar energy, Munro's installation frames the iconic sandstone rock as the bulbs shimmer in changing shades of pink, white and green. Beginning under a blanket of twinkling stars, guests will take an early morning drive to a desert location overlooking Uluru.
Ad. Article continues below.
At a raised viewing area there is the chance to enjoy tea, coffee and hot chocolate as this imposing Australian landmark is lit by the first rays of dawn and the glowing lights on the desert floor beneath. Gaze in awe as the sun rises in the distance, flooding the landscape, and lighting Kata Tjuta in the distance.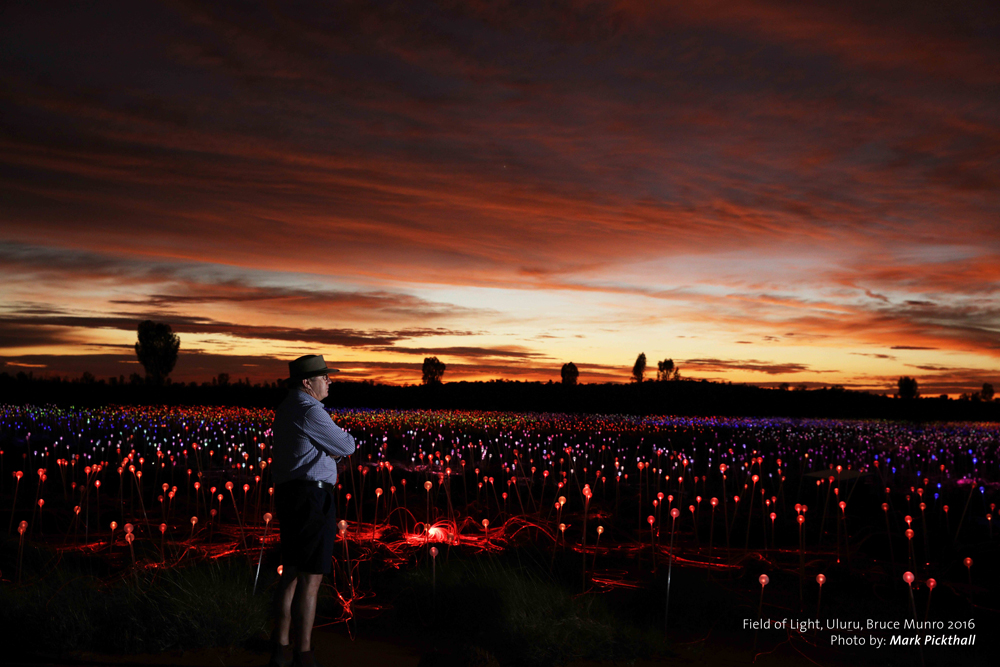 This installation is the fulfilment of a 24 year dream of Munro's who visited Uluru in 1992. During this trip he was left mesmerised by the heat, energy and colours of the Australian desert landscape and this encounter was to have a lasting impact on his artistic visions. Having created Field of Light initially behind his family home in Wiltshire, England, it seemed only right that it should take pride of place in the very space that had initially inspired him.
For a limited time only experience Bruce Munro's 'Field of Light' on AAT Kings' Sunrise Tour for the special price of $69pp* Find out more.
This post is sponsored by AAT Kings.
*Conditions Apply. For more information, please visit the AAT Kings website.