Quick! There's never been a better time to discover Canada and Alaska!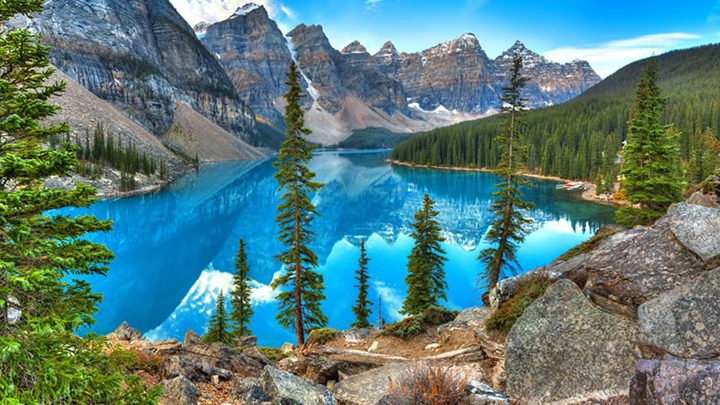 Close to 30,000 Australians visit Canada each month, and once you realise what is on offer in this incredible country, it's easy to understand why.
Not only is Canada full of a variety of different landscapes – from the iconic Rocky Mountains to the ski fields of Whistler – but it also has buzzing cities, national parks, ancient history and, if you can believe it, more donut shops per capita than anywhere else in the world.
If that's not enough reason for you to visit, then it's worth taking note of Global Journeys' discounted tours and cruises of both Canada and Alaska. Here are some of the highlights currently on sale…
13-Day Iconic Rockies and Western Canada Tour
This tour includes trips to the national parks and laidback cities of Western Canada. You'll also enjoy Vancouver, Victoria, Whistler, Jasper and Banff, and get to know an authentic Mountie. After all that exploring, you'll be ready for some of the best wine in the region at the Church and State winery.
Ad. Article continues below.
20-Day Iconic Rockies, Western Canada and Alaska Tour
If you have a little extra time but still want to explore the Rockies and Western Canada, then this is the tour for you. In addition to the above tour, you can enjoy full extra week spent on a seven-night Alaskan cruise, which wraps up in Vancouver.
9-Day Best of Eastern Canada Tour
This is the perfect introduction to the highlights of East Canada. Not only will you visit Niagara Falls but you'll also become familiar with city favourites Toronto, Montreal, Quebec and Ottawa.
To get some real insight into the country, you'll also get to meet the locals, hear their stories and be introduced to their favourite places in their hometown. To top it all off, you'll taste the unique ice wine in the 200-year-old log barn of a winery on the Niagara Peninsula. You'll discover how the grapes are frozen on the vine before heading to the stone Carriage House for a private dinner of delicious authentic dishes paired with estate wines.
View the full range of Trafalgar Tours to Canada currently on sale with Global Journeys – and get in quick to benefit from additional Earlybird savings!