McDonald's offer giveaway to encourage kids to eat more healthily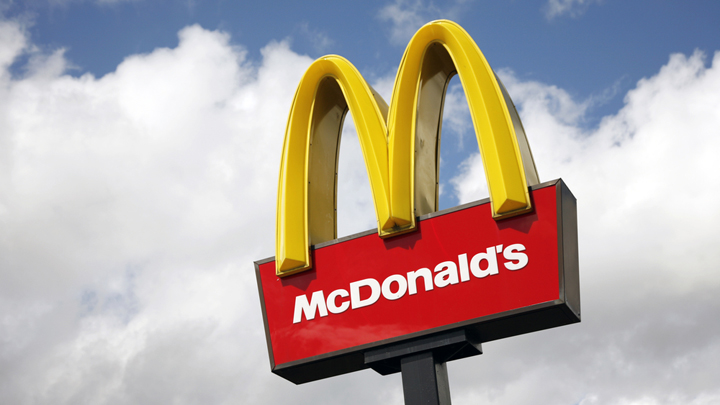 It's no secret that the world is facing an obesity crisis, especially here in Australia and New Zealand. One in four children are obese, and anything we can do as a society to prevent that statistic should be applauded, right?
Well, McDonald's stores in New Zealand are gearing up this week to give away 100,000 apples with every Happy Meal. It's part of a larger plan to introduce a healthier meal for children at their stores, but could it be sending mixed messages?
McDonald's are exactly known for their healthy reputation, though you must give them credit for trying – they've got salads, wraps, healthier options and more, but will a child understand that the place with the other alternative, full fat options, is now giving them an apple?
For nine weeks, kids in NZ will receive free New Zealand royal gala apple in all Happy Meals. Parents will also be able to choose the option of yoghurt as a side and organic milk as a beverage option.
"This trial is about offering New Zealand families more choices for their children and to gauge how we can continue to evolve the Happy Meal," McDonald's New Zealand managing director Patrick Wilson told the NZ Herald.
Ad. Article continues below.
"Including an apple for free, and adding new side and drink options in the trial will give us a good read on what direction we can take with Happy Meals going forward."
If the trial is successful, McDonald's will roll out the new Happy Meal to all restaurants, keeping the free fruit as a permanent addition.
Over in the UK, McDonald's has addressed the problem that parents still judge its Happy Meals by their own memories with a 60-second 'Always Working' TV ad. It shows little builders working to create a new Happy Meal box. The narrator states the fast food chain has reduced the typical amount of salt in a Happy Meal by 47%.
Steve Hill, McDonald's UK head of marketing, said: "Many parents still think of their own experiences of a Happy Meal when they consider their options for eating out with the kids.
"Our research showed that the vast majority of mums and dads were unaware of the great strides we've made in reformulating and evolving the contents of the Happy Meal box".
So we want to know your thoughts today: Should a Happy Meal stay true to its roots as a very rare treat? Or should it work its way into a weekly routine via healthy options such as apples?