Making your home comfy and cosy is going to be right on trend
Sponsored Content
Lifestyle
3 months ago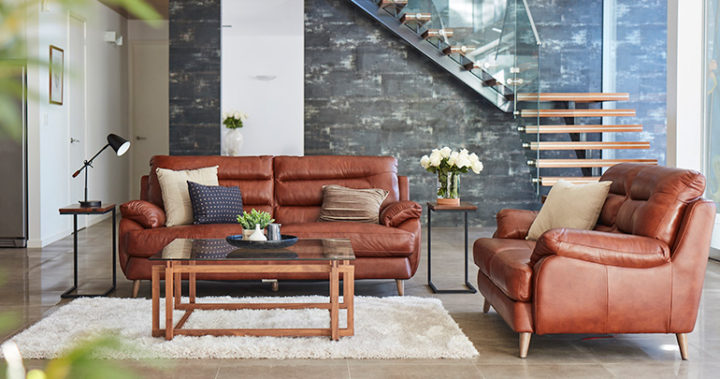 For many of us, summer means that 'interior design' is all about where to best position the fan or picking the window covering that blocks out the most heat.
But the coming cooler months are a good opportunity to pack away the very necessary but not so attractive hot-weather essentials – portable air-conditioners, block-out blinds and the like – and bring out cosy, pretty items such candles and throws.
For those keen for a more dramatic change, however, now is the time to start thinking about how you can inject some warmth and comfort into your décor with larger purchases. Luckily, softness and rich earth tones are where it's at when it comes to autumn and winter interior design in 2018.
Brianna Christofferson, managing director of Recline Furniture, a stockist of La-Z-Boy, says she's seeing lots of interest in tan, terracotta and rust colours, with some greens thrown in.
"It's that organic look and feel, which suits the Australian climate," she says,
Christofferson says wallpaper's also making a comeback, but with organic and geometric patterns favoured over the more traditional floral or damask designs.
Indoor plants, both real and artificial, are also having a resurgence, as are hand-glazed ceramics, Christofferson says.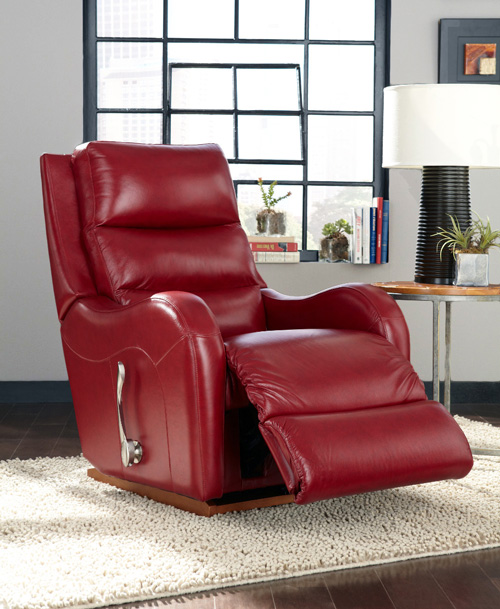 Pictured: La-Z-Boy's Corona Rocker Recliner
When it comes to permanent or statement pieces in lounge and living rooms, many Aussies are choosing black, brown and beige lounges and recliners, and accessorising them with colourful throws in vibrant colours such as green and orange. For a more dramatic contrast, ultra violet, Pantone's 2018 Colour of the Year, is another smart choice.
Combining textures and fabrics, while not a trend specific to this year, is also likely to remain popular in 2018.
"We're seeing people pair an accent chair such as a deep-red leather recliner with a two- or three-seater lounge in fabric," Christofferson says, adding that a mix of fabrics and textures adds interest and depth to a room.
The trend towards apartment living also dictates the type of furniture people are choosing to buy.
With some empty-nesters and retirees downsizing, they may no longer need two or more bulky three-seater lounges, but they still want furniture that is comfortable and inviting.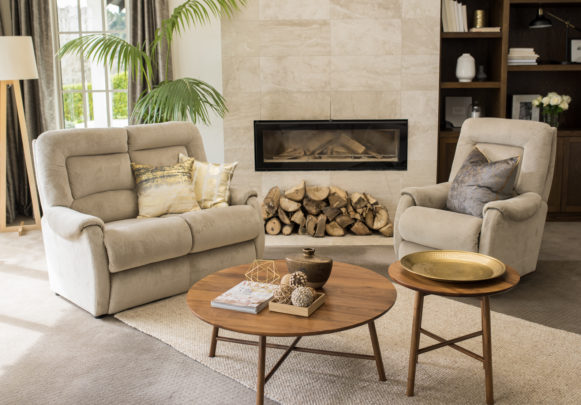 Pictured: La-Z-Boy's Serenity Suite
"There's a move away from having a pair of recliners and a three-seater lounge," Christofferson says. "People are opting for say a three-seater and an arm chair, or a three-seater with a smaller two-seater – it really depends on the space available in their home.
"It's about picking your style and finding the furniture to match," she adds, cautioning against overcrowding a room with too many pieces.
But nor does that mean favourite items must be binned – they can work beautifully with new pieces of furniture if the tones and textures are well matched.
"Think about what you want it to say in the room – and what does the furniture say about you," the design expert says. "You can have a traditional piece of furniture and totally change the expression of the furniture with accessories and the colour."
Do you look to the latest trends when deciding to update the look and feel of your home? Or do you go for what's comfortable and practical? What if you could do both?