Would you walk onto this terrifying glass platform?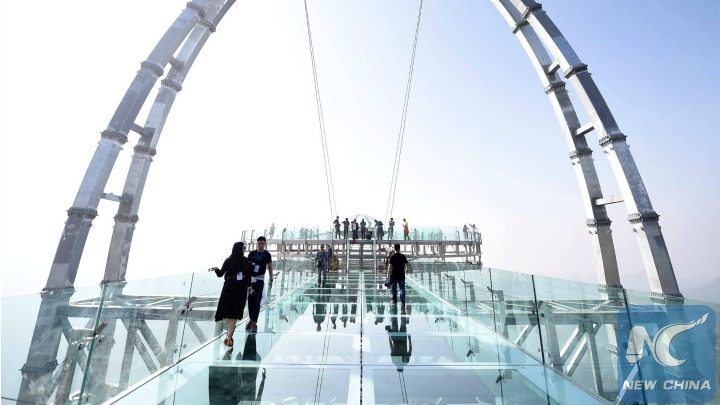 A new tourist attraction in China has daredevils lining up for a chance to see one of the world's most heart-stopping views.
A giant glass-bottomed platform jutting out from a clifftop has been constructed outside of Beijing, giving tourists the opportunity to see down to the bottom of the deep gorge below.
The makers are claiming it is the biggest glass viewing platform, protruding more than 107 feet over the edge of the cliff face that it's set against.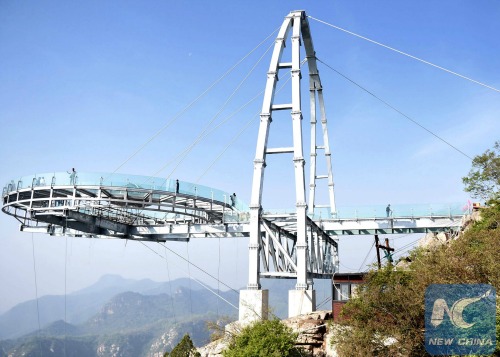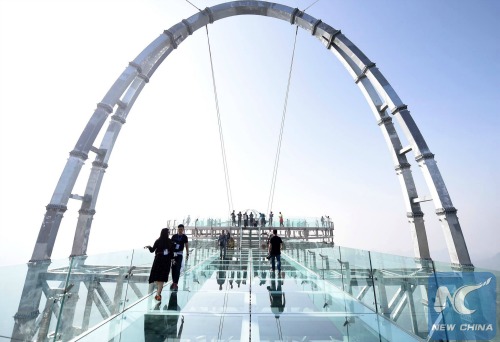 The huge glass walkway leads to a circular viewing area at the end where tourists can see everything for miles around – and below with the 1,300-foot-deep valley at Jingdong Stone Forest Gorge appearing underneath.
Ad. Article continues below.
While some visitors have walked boldly out to the end, others have been caught frozen in the middle with the sheer hight and enormity of it all scaring them into a standstill.
The attraction is claiming three different world records.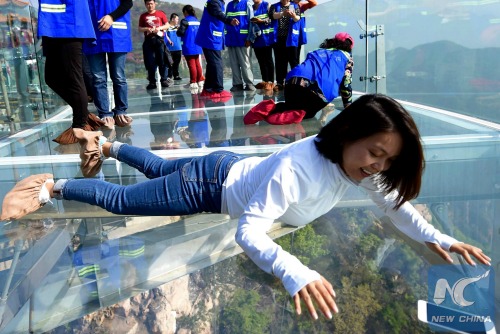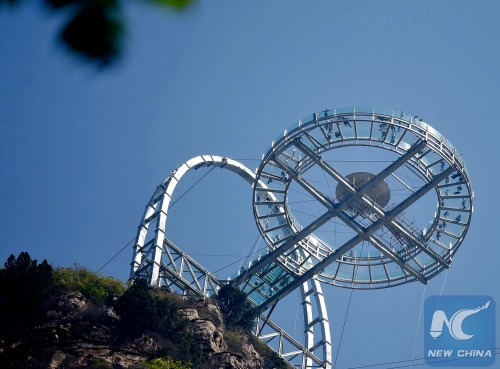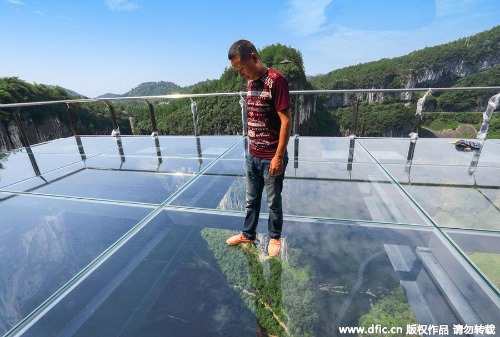 The first that it's the world's longest platform at 107 feet, as well as the world's largest at 4,467 square foot.
Ad. Article continues below.
Finally, it's reportedly the first time that titanium used in the aviation industry has been used in the construction of a 'building'.
The titanium is supposed to ensure visitor's safety thanks to its durability and strength.
It opened to the public on Sunday and has already had thousands of visitors as people try to overcome their fears for the view of a lifetime.
Would you walk out on this platform? Are you scared of heights, or do you love the thrill?