Too-fast fashion? Young Aussies chuck clothes after just one wear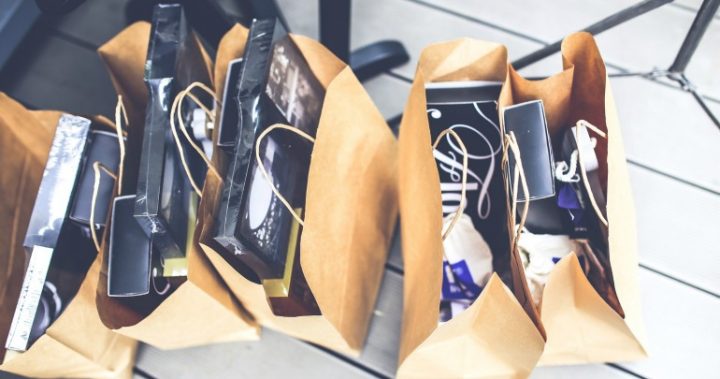 Buying a new outfit can become an inner battle to justify the purchase, with many people asking themselves: "Will I wear this more than once?"
Often, the answer will be "yes", allowing you to buy it guilt-free – but does that actually happen once you have it home in your wardrobe?
New research by YouGov Omnibus says probably not, with one in three Australians now throwing away clothes after wearing them just once. The study also found that 75 per cent of adults had chucked clothes away in the past year alone.
It's a sharp contrast to decades earlier when mend-and-make-do was the norm, and it's reflected in the statistics – while 38 per cent of Millennials (people born after 1981) have bought at least half of the clothes they own in the past 12 months, just 9 per cent of Baby Boomers (people aged over 55) said the same.     
Read more: Why '60s fashion is still inspiring amazing looks today
Ad. Article continues below.
The study also found that Millennials were "less likely to get rid of their unwanted clothes through sustainable means" than older Aussies.
So how can you recycle your clothes in a sustainable way?
The emergence of 'swap shops' has meant people can now exchange clothes with each other, or even swap them for gift vouchers. Or, as long as they're still in good condition, you can simply take them to a charity shop, ensuring they're worn again and aren't piling up in a rubbish heap somewhere.
Meanwhile, as older styles come back into fashion, outfits you may have kept for decades could be recycled and brought back to the front of your wardrobe again.
Author and blogger for over-50s, Susan 'Honey' Good, insists it's important to keep hold of your treasured clothes, as they will always be useful for future outfits.
Ad. Article continues below.
Writing for Sixty and Me, she said: "Over the years, all my treasured items have come back into fashion. Why? I'm a big proponent of never getting hooked on fads. I don't jump on new seasonal trends. I'm a careful purchaser and make sure if it's 'trendy' it has a great chance of coming back around".
Read more: Remembering fashion styles of the 60s
According to the YouGov study, just under a quarter of Millennials have thrown away clothes because they are bored with wearing them, while just half as many Baby Boomers did the same – perhaps because they were more likely to purchase quality, classic items that better stand the test of time. 
YouGov spokesman Jake Gammon reckons the younger generation are storing up a big wastage problem.
"Looking ahead to the future, there is a worrying trend among Millennials, their propensity to dispose of clothing at a faster rate and using less sustainable means than older generations suggests that there is an uphill battle ahead for those keen to tackle this issue head on," he wared.
How long do you tend to keep clothes before throwing them away? What's your oldest outfit?