The world's most colourful cities make the best holiday spots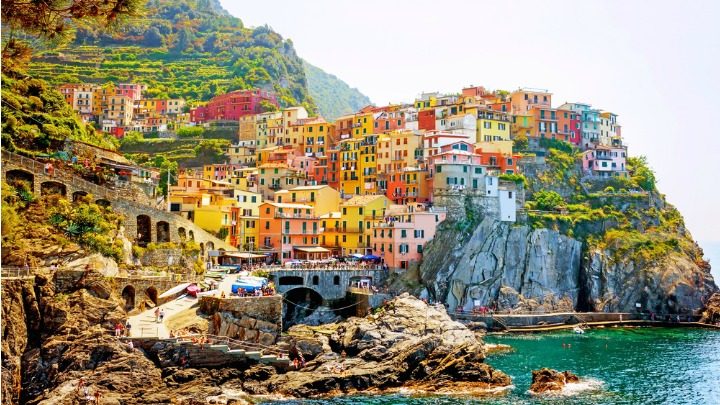 Take in the best of the world's architecture, sights, and sounds with these beautiful and bright cities.
1. San Francisco, USA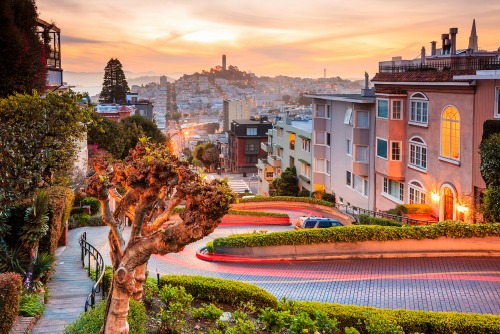 San Francisco made a name for itself at the height of the counter-culture movement in the 1960s and much of the city is a lasting tribute to those hippy days of free love and easy living. The streets are lined with Victorian and Edwardian houses painted all sorts of bright colours, while the famous red trams run up and down the hilly roads.
2. Cinque Terra, Italy
Ad. Article continues below.
Cinque Terra has become a must-see destination in Italy thanks to its stunning coastal position with houses that reflect the sparkling sea below. It's located in Northern Italy and makes up part of the Italian Riviera. The city's precarious positions means a lot of walking to get around but it's well worth it just to lay eyes on this gorgeous site.
3. Bergen, Norway
Ad. Article continues below.
Bergen one of the cities with the lowest amount of sunshine in the world so to make up for the lack of light, the town is painted in a colourful range of hues. Bright reds, yellows, and blues are especially popular here.
4. Bogota, Colombia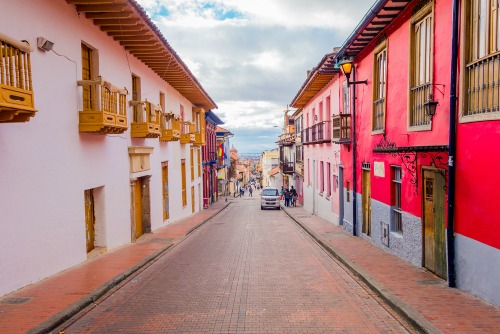 This sprawling city is located near the centre of Colombia and is home to lively markets and nightlife. It's not just the buildings that are colourful here, the people aren't afraid to dress in bright getups enjoy themselves as they hit the town.
Ad. Article continues below.
5. Istanbul, Turkey
While Istanbul is full of colour, the traditional Jewish neighbourhood known as Balat is the brightest spot in town. The houses here are splashed with all different shades, making for a picture-perfect moment.
6. Lisbon, Portugal
Ad. Article continues below.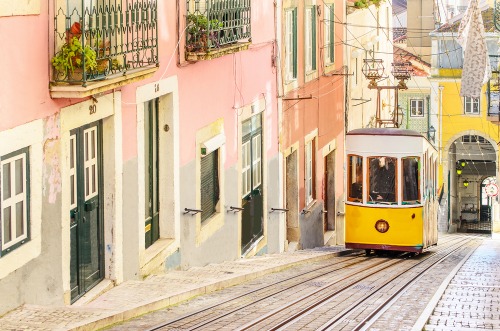 Lisbon is well known for its colourful streets and buildings. The view from the top of the city is spectacular with thousands of brightly painted houses dotted the scene and offering a truly stunning landscape.
7. St. John's, Canada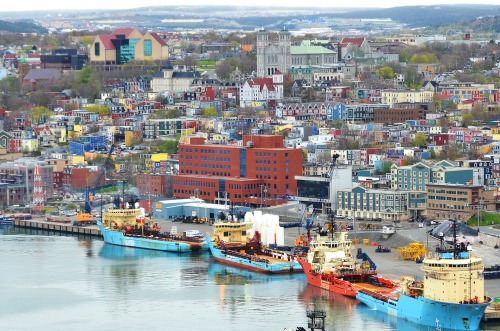 St. John's in Canada is famous for its unique architecture, particularly for its brightly coloured low rise heritage buildings, housing tourist shops, clothing boutiques, and restaurants.
Ad. Article continues below.
8. Copenhagen, Denmark
Copenhagen as a whole is a beautiful city, but it's the historic district of Nyhavn that really takes the cake here. Resting on the waterfront, it boasts brightly painted 17th and early 18th century townhouses as well as cafes and restaurants and historical wooden ships.
9. Jodhpur, India
Ad. Article continues below.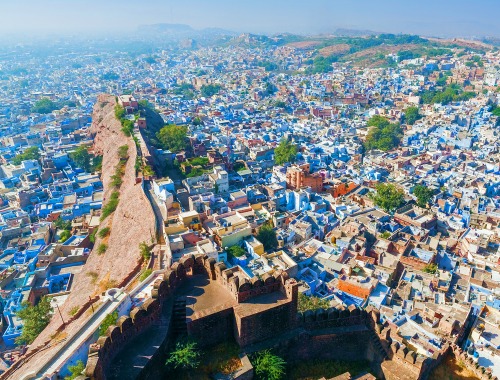 Bustling Jodhpur in India is famous for its blue houses lining every street and corner. It topped Lonely Planet's list of most extraordinary places to stay in 2013 and for good reason too. It really is a unique and riveting place to visit.
10. Barcelona, Spain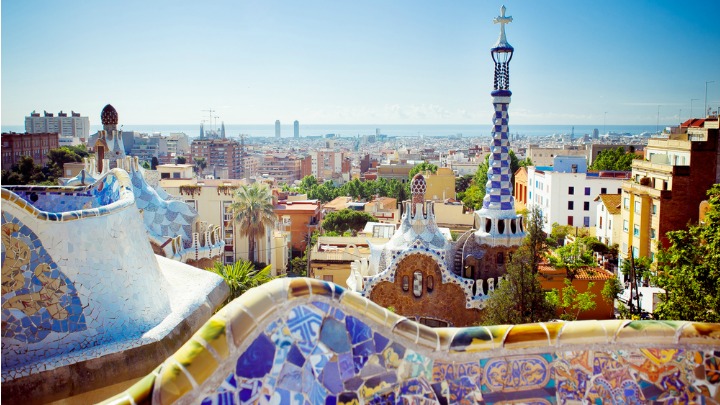 Known for its monumental designs by famous architect Antoni Gaudí, Barcelona is a must-see for anyone visiting Spain. Gaudí's art and designs are dotted throughout the city, but it's the La Sagrada Familia that is the biggest drawcard. Climb to the top for the best view of the beautiful city.
Have you visited any of these cities? Which one would you most like to see?