The travel hacks the pros swear by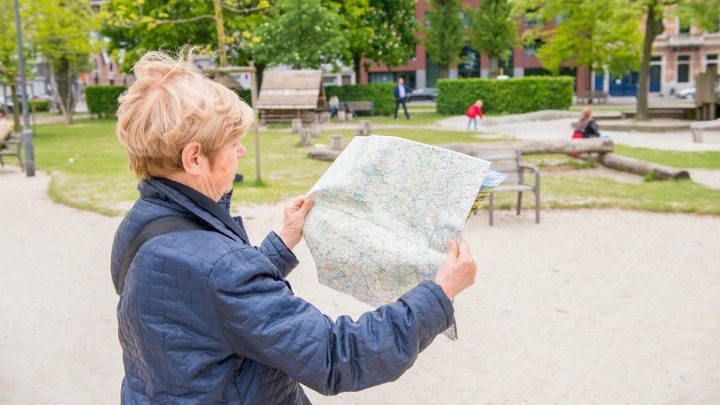 Holidays are always a fun and exciting time, but they can also be filled with stress thanks to all the planning and preparation that goes into them. Cut down on your worries – and save yourself money, time and jet lag – with these tips and hacks from frequent flyers who know how to play the travel game and win every time.
1. Book two one-way flights
It can often be cheaper to buy one-way tickets instead of return flights. Plus you get more variety and options when it comes to choosing what time you arrive and depart. Try sites like Sky Scanner to get a full and comprehensive list of flights and prices.
2. Pretend you're somewhere else when booking to score discounted fares
According to the experts, countries with a lower living standard have cheaper flights going in and out of them. Change your 'residence' location on the airline's website to the country you are travelling to when booking your ticket and see what prices come up instead – you'll often get a cheaper fare.
Ad. Article continues below.
3. Fly on a Boeing 767
These planes have fewer middle seats than others, meaning you diminish your chances of getting sandwiched in between two strangers for 8 hours or more. Websites like seatguru.com give you all sorts of information about different planes and their seating options so you can see how close to the toilet, exit or amenities it is.
4. Keep a go-bag of essential items
Eliminate the last minute scrambling every time you go away by having a toiletry bag filled with your essentials ready to go. Keep a spare toothbrush, little containers for shampoo and conditioner, nail clippers and anything else you might need.
5. Pack a squishy carry-on
Ad. Article continues below.
Skip the hard cover suitcase and go for a material sip up bag instead. They're easier to fit into the overhead baggage space and draw less attention from airport staff looking out for people with too much carry on luggage.
6. See extra cities for free
Lengthy stopovers can be annoying when all you want to do is get to your holiday destination. However, they can also be a great opportunity to see an extra city along the way. If a stopover flight is absolutely necessary, try to stretch it out for a few more hours so you can get out of the airport and do a little sightseeing. Not only do you get a bonus holiday spot for free, it's also a great way to get your body moving after being cooped up for so long in the air.
7. Check your credit cards for perks
Credit cards can be pesky fee-sucking things, so you might as well make the most of it and see what extras you can squeeze out of them. Many credit cards come with extras like frequent flyer points, access to airport lounges and cheap travel insurance.
Ad. Article continues below.
8. Get food faster by ordering a special meal
One of the most annoying parts about flying is being stuck hungry at the back of the plane when they start serving the meals. Make sure you get yours first by preordering a special meal when you book your flight. This could be as simple as going vegetarian for the flight or listing some other special dietary requirements. Works like a charm every time!
9. Head to the departure zone for a cab sans line
Once you finally land and get out of the airport you'll often get stuck waiting in the taxi queue with dozens of other weary passengers. Skip ahead by walking down to the departures zone instead where cabs are dropping people off. There is virtually no line here and you can quickly duck into a taxi and head to your hotel without the wait.
Do you have any travel tips to share? What's one thing you always take away with you?