The dirtiest places in a hotel room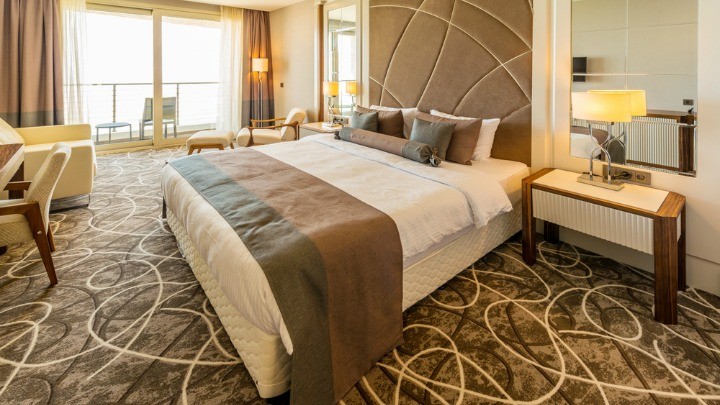 When you check into a hotel you usually expect it to be clean and tidy with fresh sheets and clean surfaces, however, tests have shown this isn't always the case.
Countless investigations have shown that hotel staff don't always do the tip-top job you'd expect. So if you're hoping to avoid any unwanted germs next time you're on holiday, you might want to avoid these five things.
Pillowcases: While freshly laundered sets are a standard expectation at every hotel, investigations have shown time and time again that this isn't always the case. A Today show investigation found that hotel cleaners were changing the sheets on the beds, but merely fluffing up the pillows before placing them back on the bed with the same pillowcase the previous occupant used. Ew!
The remote: You probably don't clean your TV remote every time you do the housework, and it looks like hotel staff don't either. Tests run on remotes from numerous hotels have found high levels of germs and even E. Coli – indicating there was faecal matter on the remote controller. Take some disinfectant wipes or sanitiser with you and give the controller a once-over before you use it.
The doona: An investigation into hotel cleanliness in America found that in many hotels to doona is rarely washed and changed – in some cases only four times a year! This is thought to be because of the top sheet which usually separates the doona from your body. Either way though, you might want to rug up in extra-warm PJs and forego the doona.
Ad. Article continues below.
The cups and glasses: Instead of going through a steaming hot dishwasher with lots of soapy water, investigations have shown that glasses and mugs are often just rinsed off by hotel staff before being placed back into the cupboard. Always inspect the item carefully to see if there are any marks on it that could indicate it hasn't been properly cleaned.
The phone: Need to make a call? You should probably whip out the disinfecting wipes first. Phones repeatedly top the list as the dirtiest items in hotel rooms. They are often overlooked in the cleaning process and can carry all kinds of germs left over from previous guests. Play it safe and make sure you give them a good once-over with the wipes before using.
Do you ever worry about germs when you're in a hotel? Do you stay in hotels when you travel?