Super easy vegetarian 'meatballs'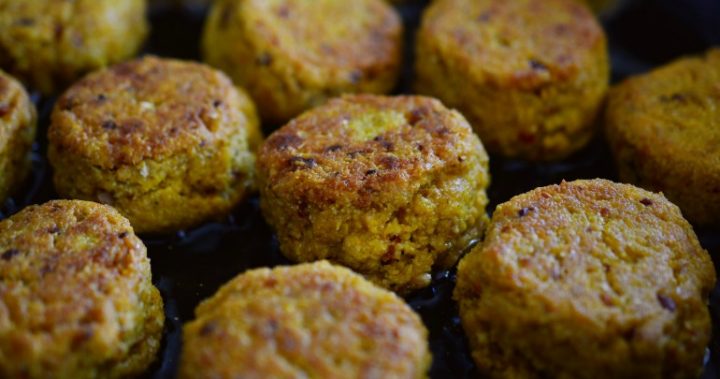 For a quick mid-week snack the whole family will love, these super easy veggie balls are a must-try!
This fantastic recipe includes fresh parsley, coriander, peas and chickpeas, all thrown in together to create a nourishing flavour.
With festivities in full swing, this recipe makes for the perfect Christmas lunch or dinner companion.
Drizzled in a sweet Greek yoghurt dressing, it's so tasty you'll be coming coming back for seconds.
Ingredients
1 cup fresh flat-leaf parsley leaves
1 cup fresh coriander leaves
3 garlic gloves, peeled
1/2 cup fresh dill sprigs
500g frozen peas, thawed
400g can chickpeas, drained, rinsed
1/4 cup plain flour
1 tsp ground cumin
2/3 cup dried breadcrumbs
1/4 teaspoon bicarbonate of soda
2/3 cup plain Greek yoghurt
2 tbsp lemon juice
Method
Place one cup parsley, one cup coriander, garlic, dill, peas, chickpeas, flour and cumin in food processor.
Process until mixture is smooth.
Transfer to a bowl and stir in breadcrumbs.
Sprinkle over bicarbonate of soda. Season with salt and pepper, stir to combine.
Heat vegetable oil in large frying pan over medium-high heat.
Roll pea mixture into 3cm balls.
Shallow-fry, in batches, for two minutes, each side.
Drain on paper towel.
Combine yogurt and lemon juice in small bowl.
Drizzle with yogurt sauce and enjoy!