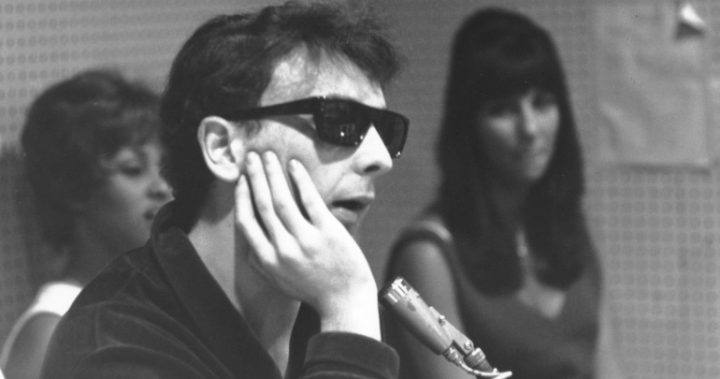 Continuing this trip down Brill Building Pop memory lane…
Phil Spector was already a hit maker when he became assistant to Leiber and Stoller at the Brill Building in 1959.
In 1958, at the age of 17, he formed The Teddybears, writing, playing guitar and producing the teen ballad 'To Know Him Is To Love Him' and it went to number one. Spector then served an apprenticeship with Lee Hazelwood who had produced most of Duane Eddy's hit records; this was where he learned to make records sound like they were in a live party, listen to 'Rebel Rouser' and '40 Miles Of Bad Road'. This is where he made a life changing decision and joined the hit making team at the Brill Building.
When he co-wrote with Jerry Leiber the worldwide number one 'Stand By Me' for Ben E. King his star was on the rise. By 1961, it was his production genius that the world took notice of. As a freelance producer he produced records for Connie Francis, 'Second Hand Love'; for Ray Peterson, 'Corrine Corrina'; for The Paris Sisters 'I Love How You Love Me'; for Gene Pitney 'Every Breath You Take'; and for Curtis Lee, 'Under The Moon Of Love' and 'Pretty Little Angel Eyes'.
Ad. Article continues below.
The big record companies put out discs — 10 to 20 each month — and if one caught on they made money but Spector's system was to put out the records one at a time and pour everything into each one. He was an electronic maestro at the controls recording and re-recording the whole thing with dubbing and over-dubbing effects to reinforce the instruments and voices and putting the artists and musicians through hours and days of recording to get the two or three minutes he wanted.
Phil Spector then formed his own record label Phillies and started commuting between New York (he did not want to lose his link with the great song writing teams at the Brill Building) and Los Angeles where he had his Goldstar recording studio. This is where he perfected the Phil Spector sound otherwise known as The Wall of Sound.
Beginning with a top 20 hit for the Crystals, which he co-wrote 'There's No Other Like My Baby' he started assembling such session players as Leon Russell, Glenn Campbell, Sonny Bono and his wife Cher, Nino Tempo and Herb Alpert among others.
In 1962 Darlene Love was his top session singer and she was the lead on Spector's first million seller 'He's A Rebel', credited to The Crystals and written by Gene Pitney.
Darlene Love was also the lead singer on the next big hits for Bob B. Soxx and The Blue Jeans, 'Zip-A-Dee-Doo-Dah' and 'Why Do Lovers Break Each Others Hearts'. With The Crystals 'Da Doo Ron Ron' and 'And Then He Kissed Me' along with the plaintive sound of The Ronnettes 'Be My Baby', 'Baby I Love You', and 'Walking In The Rain' it marked the final stage in the evolution of The Wall of Sound.
Ad. Article continues below.
The following year Phil Spector helped with the production of the first Rolling Stones album, co-writing 'Little By Little' and again further success with The Ronettes anthemic 'The Best Part Of Breaking Up' before discovering a white soul singing duo The Righteous Brothers.
Their powerful harmonies on 'You've Lost That Loving Feeling' drove the record to number one all over the world. They followed with re-makes of 'Ebb Tide' and 'Unchained Melody', which was a number one hit twice, in 1965 and 1990. But Spector's great masterpiece was the monumental operatic 'River Deep Mountain High', which he co-wrote with Ellie Greenwich and Jeff Barry and recorded by Ike and Tina Turner, and he was crushed by the American indifference to the record the United Kingdom, and Australia had more sense where it became a top ten hit.
Some say this was when he decided to shut down Phillies Records in 1966. However, the truth is more complex, industry changes were making independent singles harder to distribute. It's no coincidence that the late sixties saw a measurable decline in great three minute singles while the public turned to albums.
Anyone interested in Phil Spector music should obtain the four CD set called Back To Mono, which contains my favourite Christmas CD, A Christmas Gift For You, which perhaps is the apotheosis of his career during this phase.
Ad. Article continues below.
It is a concept album which has been imitated but never equalled over the years, featuring seasonal songs sung by the Phillies Artists.
Did you know the histories behind some of these great tunes? What were your favourites from those years?
Interested in submitting your stories and opinion pieces to Starts at 60 or Travel at 60? You can sign up as a contributor here and join our dedicated Bloggers Club on Facebook.