People are lining up to see the Canadian Rockies on this amazing ride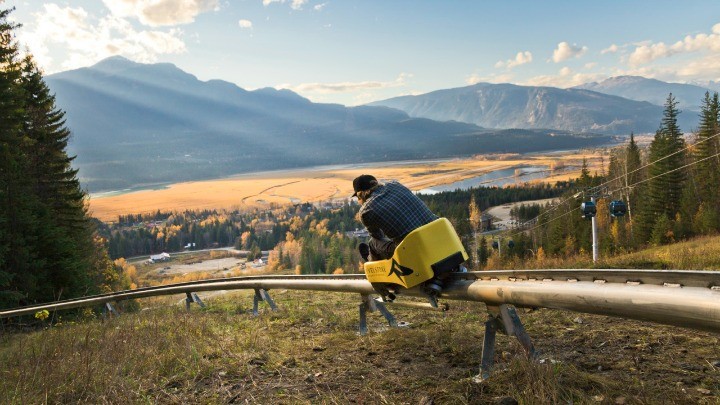 Consider yourself a bit of a thrill-seeker? Well this new single-coaster in the Canadian Rockies may be just what you've been looking for.
A ski resort in British Colombia in the Canadian Rockies has created a single-track coaster for people looking for a more exciting way to get from the top of the mountain to the bottom.
The high speed rail is fitted with single-seat carts, which people sit in before being shot down the mountain at 41km/h.
The coaster winds through stunning scenery covering 1.4km from the top and twisting and turning its way to the ski resort at the bottom.
Despite its need-for-speed nature, the ride isn't really as scare as it sounds. So they say anyway!
Ad. Article continues below.
Riders can control the speed of their cart so you can take more of a leisurely approach if you prefer.
Daredevils have been lining to have a go, with many riding to the bottom at full speed and racing back up to have another go.
The ride costs AU$19 for adults and AU$16 for seniors and children and is part of an effort to attract tourists to the area during spring and summer.
Would you give this ride a go? Have you ever been to the Rockies?