Man tries to book flight online, instantly regrets it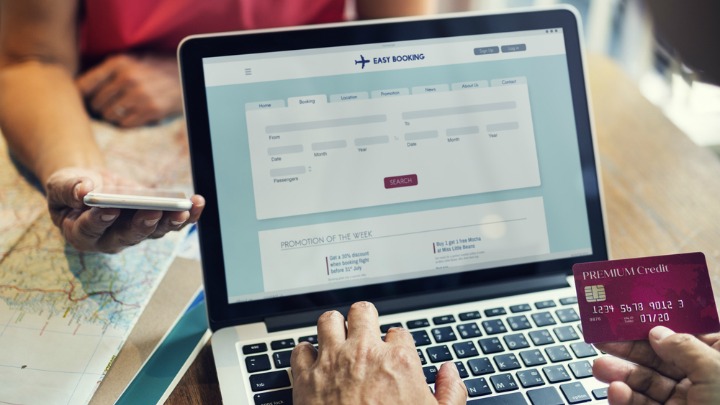 If you've ever booked a flight online you'll know that sometimes there are hits and sometimes there are misses.
One man who definitely suffered a big fail was traveller James Lloyd who was trying to book a flight on price comparison site Skyscanner.
He was trying to find a deal for a flight from Christchurch to London when the site suggested he try a route with a 47 year stopover in Bangkok.
Ha! Not only that it also had him sitting in the Dubai airport for eight and a half hours too – surely a breeze compared to 47 years!
Seeing the funny side, James decided to poke fun at Skyscanner, posting on Facebook page: "Hi Skyscanner," his post read. "Just wondering what you'd recommend I do during the 47 year layover your website has suggested?"
Ad. Article continues below.
He got a quick reply from the company who decided to have a laugh at their error too and wrote back with some tongue-in-cheek suggestions.
Unless you're a huge fan of 'The Terminal', I'd probably recommend spending those years outside of the airport, so here are a few suggestions:
• Just missed Songkran but you've got another 46 years to enjoy it.
• How do you feel about heights? The Moon Bar is pretty good and it's open until 1am so you could spend a good chunk of time there.
• A cruise on the Chao Phraya river could keep you busy for a while.
• If you get peckish there's a floating market. Not only good for grub, but you could make a few mates whilst you're there. Win/win.
• Become a Tai Chi expert in Lumpini Park.
– Jen
(p.s. thanks for letting me know about this – I'll get some folk to look into it!)
There are lots of nightmare airport stories out there, but a 47 year stopover could be the worst yet!
What's your airport fail story? Have you ever been stuck in an airport for way too long?