Keep your carpets clean with these homemade solutions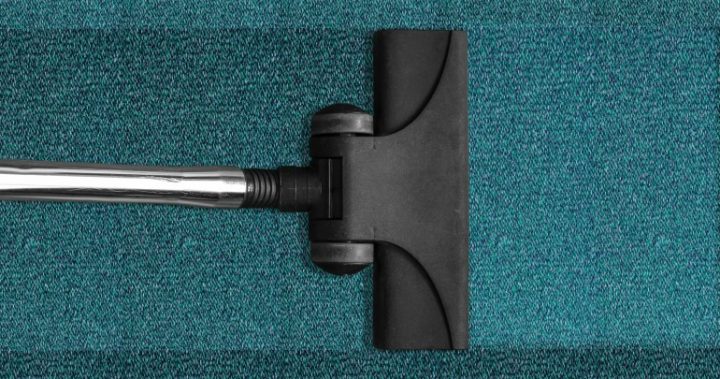 Between daily wear and tear, the grandies or the pets, your carpet can cop a beating. It doesn't take long before they start looking dirty and tired, but keeping them clean doesn't have to be an expensive experience. Actually, you don't even need to buy your carpet cleaning products in-store, which is great if you don't like those harsh chemical smells the linger for hours after the cleaning is done.
Making your own spot remover and steam cleaning solutions can yield top results and it won't cost you the earth. Best of all, you should be able to find everything you need for these recipes in your pantry.
What you'll need
White vinegar
Salt
Lavender essential oil
Ad. Article continues below.
Carpet cleaner spray
1 cup white vinegar
2 cups water
2 teaspoons salt
15 drops lavender essential oil (you can also use lemon essential oil)
Combine the vinegar and water in a large spray bottle. Add the salt and lavender oil. Pop the cap on and give it a shake.
Spray the mix on the carpets liberally, shaking the bottle frequently between sprays.
Allow your carpets to dry. Then vacuum the treated areas.
Ad. Article continues below.
If you have tough stains, spray the mixture directly onto the stain. Let it dry and then vacuum. Repeat as often as necessary.
Cleaning solution for steam cleaners
Fill your steam cleaner with equal parts white vinegar and warm water, then clean according to the manufacturer's instructions.
This works because the acetic acid in vinegar dissolves stains and also neutralises odours.
A word of warning
Ad. Article continues below.
Obviously you'll want to do a spot test in an inconspicuous area before applying the carpet cleaner to a large area. You might have a rug that bleeds when wet, so testing how colourfast it is beforehand is best. This would apply to any store bought carpet cleaner too!
If using the steam cleaner, be sure to consult your owner's manual to make sure using a homemade cleaning solution won't void your warranty or rental agreement.
Do you use homemade cleaning products? Share your recipes with us.