How to remove the limescale from your shower head with no cleaning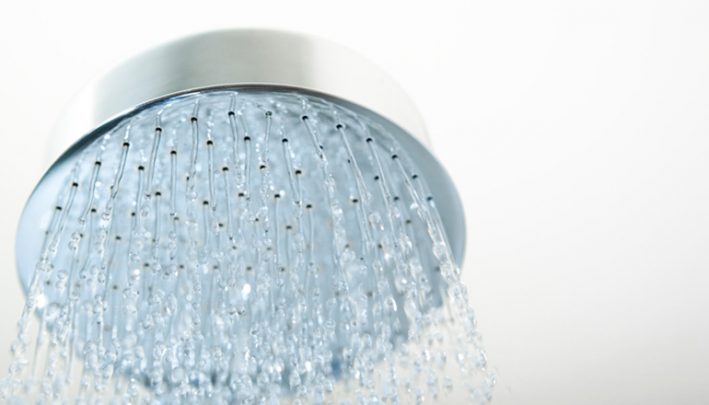 Do you live in a hard water area and find that your shower head gets filled up with mucky limescale, distorting the flow of water and making everything generally unpleasant. Don't fork out for expensive cleaning products, simply use this clever home hack.
Ad. Article continues below.
Fill a sandwich bag (medium-large) with vinegar and hang it over the shower head, placing a rubber band around the gusset.   Or unscrew it altogether – and put it in a sandwich bag filled with white vinegar.
Leave it for a few hours – or preferably overnight – and in the morning you will find the limescale has fallen off, into the bottom of the bag and you have a nice clean shower head. Absolutely beautiful and it only cost us $1.19 for the vinegar.
If you think it's a helpful idea… share it with your friends today!