Holidays to make your soul happy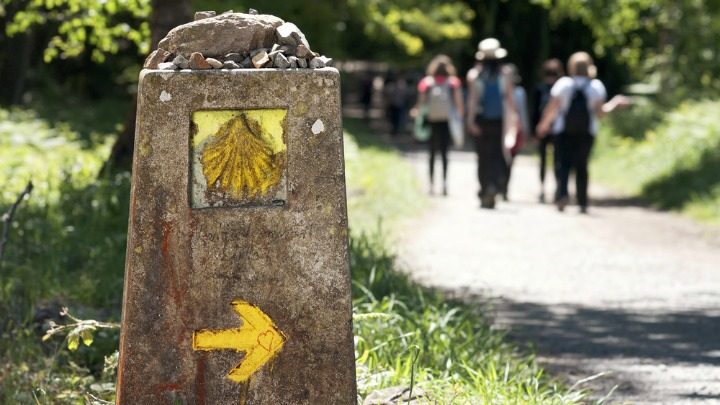 Travelling isn't just about seeing tourist favourites and ticking off bucket lists; travelling can help you get back in touch with the world around you and discover new things about yourself. There are some places around the world that are perfect for this and are guaranteed to leave you feeling refreshed, revitalised and amazed at the world around you.
The Camino, Spain
A photo posted by @azusaito on
Ad. Article continues below.
Pilgrims have walked The Camino for thousands of years, making their way across the hiking trail in Spain until they reach the Cathedral of Santiago de Compostela. The walk can take months to complete, with most hikers choosing a section to complete over their own time frame. Whether you're looking for it or not, hikers on the trail end up finding a kind of inner-strength they never knew they had. Parts of the walk can be gruelling and difficult to complete, but those who push through the barriers are rewarded with the knowledge they are capable of so much more than they give themselves credit for. There is a strong sense of community on the trail too, with locals offering food and board to those who pass through and walkers making friends with each other along the way.
The Scottish Highlands
Ad. Article continues below.
Take a break from the cities and get back to nature in the stunning Scottish Highlands. The landscape here is so unique and breathtakingly beautiful. Visit Glencoe for stunning mountains and rugged landscapes that stretch on as far as the eye can see, then hop over to the Isle of Arran for walks through ancient forests and sparkling waterfalls. Don't forget to feed your soul too, with amazing local produce to fill you up and satisfy your heart as well as your stomach!
India
Ad. Article continues below.
Colourful India is considered one of the most spiritual places on earth with thousands of people journeying there every year to clear their minds and rejuvenate their souls. Visit the holy city of Varanasi and bath in the Ganges river – one of the most sacred and revered places in the country. The water that flows through the Ganges is believed to be purifying and people descend upon its banks every day to cleanse away their sins. There are yoga retreats set by the pristine beaches in south India or jungle retreats to help you get back to nature.
Mt. Aspiring National Park, New Zealand
Ad. Article continues below.
Hailed as one of the most beautiful places on earth, the Mt Aspiring National Park is truly an awe-inspiring place to get in touch with nature and take a break from the bustling world. The stunning scenery is dotted with Blue Pools, alpine meadows, mountain peaks and so much more. Walk through the rainforest across moss-covered earth and take in the glaciers and snow-capped mountains. The park seems to feed a natural kind of energy into everyone who walks through it so you'll leave feeling revitalised and full of life.
Have you visited any of these destinations? Which one would you most like to see?