Hilarious reviews will make you think twice about visiting these destinations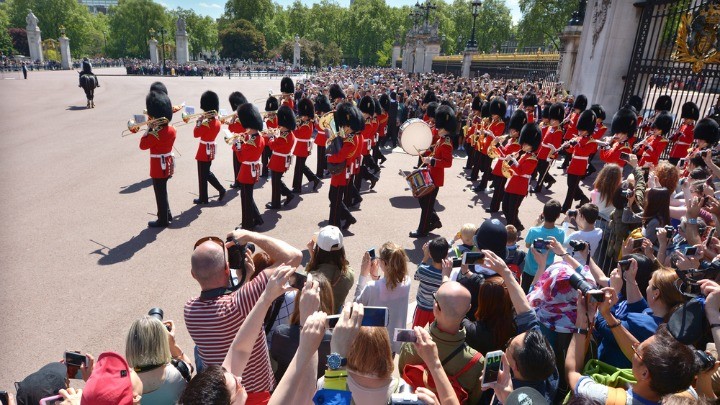 After months of planning and organising most people are jumping for joy at the idea of heading off on holiday and seeing some of the world's most famous destinations.
Unfortunately, for some people, arriving at these destinations it is a little underwhelming to say the least!
Disgruntled tourists have been leaving their honest reviews on travel website TripAdvisor and it's giving people around the world a good old chuckle.
The reviews vary from disgruntled visitors at Buckingham Palace to disgusted guests who found less than sanitary conditions in their hotel rooms.
One person described the Queen's residence as a "'Dull. Concrete block in the middle of a roundabout", while another visited Madame Tussauds and said "my earwax is more interesting".
Ad. Article continues below.
Others described restaurant experiences where their drink arrived with a "cockroach in it" and a hotel room containing a "set of drawers without the actual drawers"!
While the reviews themselves do nothing to sell the appeal of the place they have given everyone who reads them a good laugh.
We've selected a few of our favourites below. Take a look and tell us which one makes you laugh the most?
These hotels were definitely not up to scratch!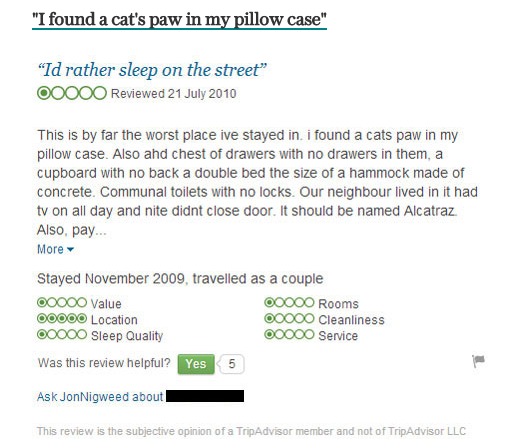 Ad. Article continues below.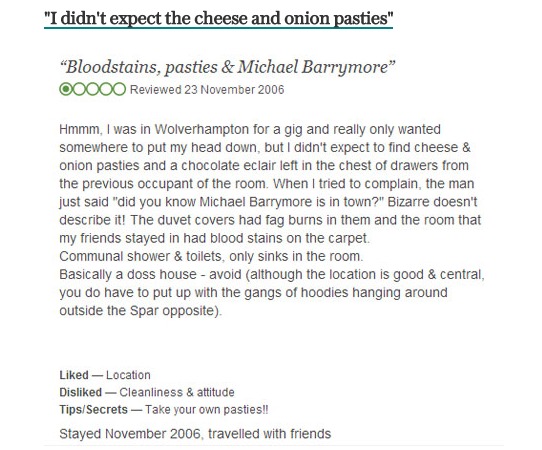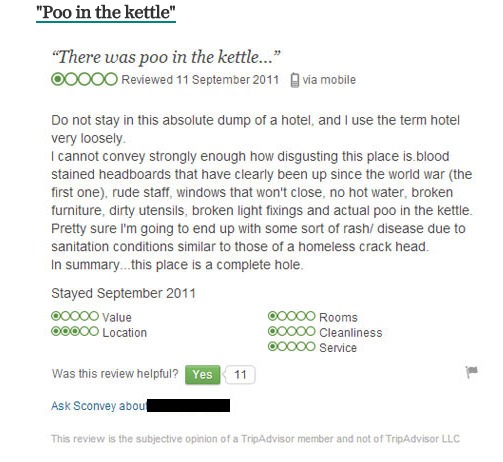 Buckingham Palace is overrated according to these visitors.