Flavoursome honey-soy chicken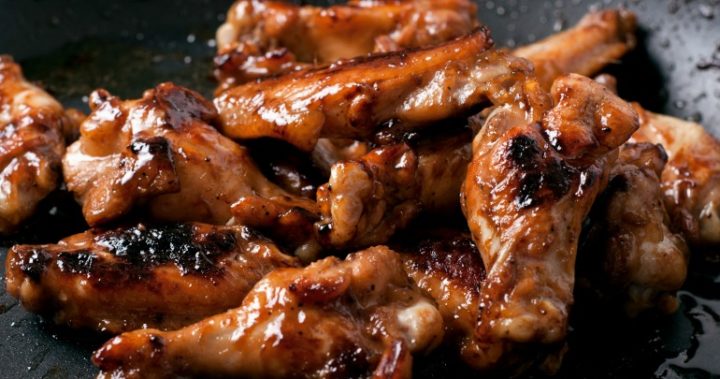 This tasty chicken recipe is an easy-to-make and affordable option for dinner. The meat on the inside is soft and tender, while the outside is super sticky and delicious. The hints of oriental flavour make this a great dish to serve with rice and steamed greens. The recipe only uses four ingredients, making it a great meal if you are on a budget. It combines tender chicken, fresh ginger, flavoursome garlic and a sticky soy and honey sauce to create a meal that will have everyone going back for seconds.
Ingredients
500g chicken breast cut into chunks, chicken thighs or drumsticks
1/3 cup ready-made soy and honey sauce (available in condiments aisle)
1 tsp ginger
2 tsp garlic
Method
Preheat oven to 180°C.
Mix together the chicken, soy and honey sauce, ginger and garlic in a large bowl and set aside in the fridge.
After half an hour remove the chicken and marinade from the fridge and transfer to a baking dish.
Bake the chicken for 25 minutes, then open the oven and turn the pieces.
Bake for a further 15 minutes until cooked through
Serve chicken with coconut rice and steamed greens.