Family, friends & food with a Middle-Eastern twist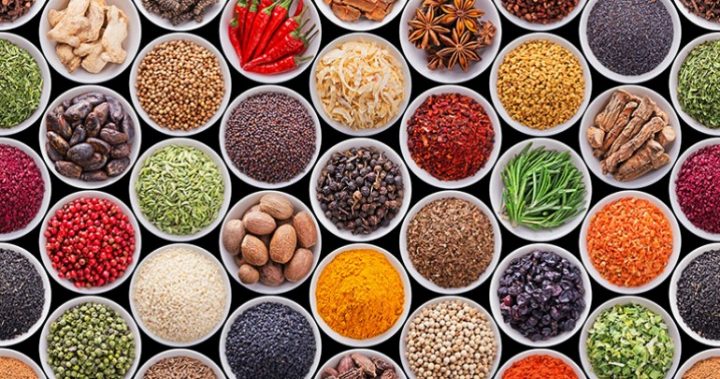 Sabrina Ghayour's Feasts is a delight.
Here is a feast of Persian recipes and menus presented in a beautifully illustrated book.
This food is meant to be shared and the book has photographs of colourful, healthy food arranged on platters. The menus are not prescriptive but suggestions, as are the ingredients for all but the baking. The ingredients are readily available and this is an ideal book for those wanting to freshen their repertoire of tasty, healthy meals.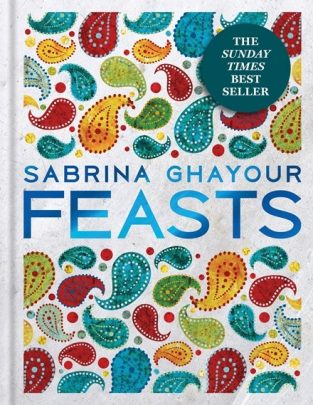 I enjoyed making 'Spicy Haloumi Salad', which is basically the classic Mediterranean salad of tomato, onion, cucumber with spices and olive oil and lemon dressing. The haloumi is fried and fresh herbs added at the last minute. I can see this becoming a household favourite.
I got to use my mortar and pestle to grind the spices. As I didn't have mustard seed, I just left it out, feeling that this was in the non prescriptive tone of the introduction.
There are a lot of salads, some unusual such as pomegranate and aubergine. Lots of the recipes use cheese, and the meat is often marinated. Preserved lemons are frequently used, and I'm lucky in that my daughter keeps me supplied in these. Yoghurt and potatoes are also frequently used.
The book is divided into menus, so there are Breakfast and Brunch, Weekend, Quick Favourites, Comfort, which has an interesting looking dhal and a lamb stew. There are Summer menus, Lighter menus and Special menus. The Vegetarian menus have recipes that are full of flavour.
Throughout the menus there are recipes for Desserts and Baked Goods. An apple, cinnamon and sultana loaf looks traditionally English, but the peach, lime and pistachio dessert has a more unusual combination. A slice of coffee, banana and chocolate chunks looks a winner.
There are recipes for fish,pork, beef and lamb, so whatever your favourite there is a recipe for it.
This is an English book, but the ingredients are all readily available at major supermarkets. It is a good starting point for trying new ingredients. I had not tried haloumi before except in restaurants and found it very simple to cook.
The cooking or assembling instructions are straightforward and easy to follow, though I would have liked an indication of time to prepare and cook. While individual steps are given times e.g. Simmer the dhal for 45 minutes, I like to have an overall time frame.
This would be a great addition to any cook's library with it's fresh, healthy food and exotic flavour combinations.
Feasts, by Sabrina Ghayour, is available in hardback and digital editions from the publisher, Hachette Australia, click here for details.