Europe's most walkable cities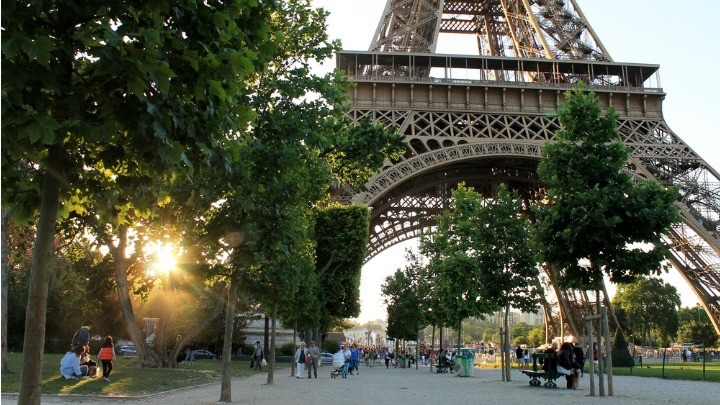 When it comes to travelling, one of the trickiest parts can be figuring out how to get around a new city without any fuss or confusion. One of the best ways to do this is to strap on your walking boots and hit the pavement with your map in hand and your sense of adventure high. These five European cities are some of the easiest to get around on foot and are all the more enjoyable when explored via a carefree stroll.
1. Oxford, England
Known as a university city, Oxford is a picturesque and small city that is great for travellers who prefer to get around on foot. It has a rich history and the streets are lined with old buildings, pubs and restaurants that just add to its overall charm. You can spend hours exploring the city walking through the town and stopping in at quaint little shops and ancient churches. Take a look around the world-renowned University of Oxford and after that, head out to greater Oxfordshire where there's plenty more to see and do.
2. Venice, Italy
While Venice is mostly famous for its winding canals and gondola rides, it's also a great place to explore on foot. The city is full of winding streets and allies and getting lost in the maze is all just part of the fun. You'll be able to stroll through local neighbourhoods to see how the locals really live and explore the markets and shopping on offer. Stop off for an afternoon espresso and an Italian dessert along the way, and when you finally do get tired hitch a ride back home with a gondolier!
Ad. Article continues below.
3. Paris, France
Paris a great city to walk around, but the sheer size of it sometimes puts people off the idea. The best way to do it is to catch public transport or a cab to the arrondissement (neighbourhood) you want to explore that day and then walk your way around from there. There is so much to do in Paris, it's probably a good idea to plan ahead and organise which sights you want to see and when. Paris is a city best seen through a relaxed mindset though, so enjoy yourself as your stroll along the Seine, stop for a bite at one of the famous outdoor cafes, or meander through the many beautiful gardens and markets.
4. Amsterdam, The Netherlands
While most people get around Amsterdam by boat or bicycle, the city is very walker-friendly thanks to its relatively flat landscape. There is lots of history in the city and a buzzing culture. Visit the Anne Frank house and the Van Gough museum and sit down for a plate of Poffertjes – the city is famous for it. If you're looking for a hassle-free approach, there are free walking tours on offer where you can explore the city with a guide so you don't miss a thing!
5. Edinburgh, Scotland
It may be a hilly city, but don't let that put you off. The views from the top are second to none and the history throughout the city makes it one of Britain's most intriguing. The old medieval town is gorgeous and the people are warm and welcoming. Visit ancient castles, historic pubs and the assortment of galleries and museums of offer. There is a vibrant art, music and comedy scene so be sure to book in for a night of entertainment after a day of exploring the town.
Have you ever been to any of these cities? Do you like to explore new cities on foot when you're travelling?