Decadent coconut chocolate fudge brownies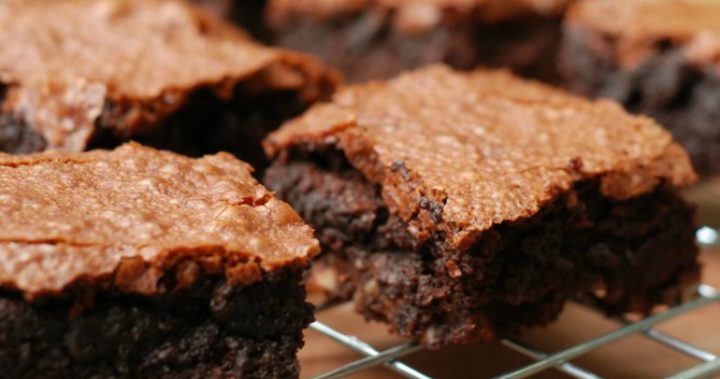 If you have a sweet tooth then you can't go passed these deliciously gooey brownies. With the perfect mix of chocolate and coconut flavours, these decadent treats are the perfect way to satisfy any cravings.
They are best served warm and fresh out of the oven, however, they will last in an airtight container for 2-3 days after they have been baked. While they are perfectly sweet on their own, try pairing with a drizzle of cream if you're feeling extra naughty!
Ingredients
100g cocoa
250g butter
500g golden caster sugar
4 eggs, beaten
100g self-raising flour
100g desiccated coconut
Method
Preheat oven to 180C. Use baking paper to line the base of a 21cm square tin.
In a large saucepan combine cocoa, butter and sugar. Gently melt the mixture on low heat while continuously stirring. Once combined, take the saucepan off heat and allow the mixture to cool slightly. Add in the eggs slowly and stir. Add flour and coconut and mix to combine.
Pour mixture into the tin and bake for 45 minutes on the middle shelf of the oven. After 30 mins baking, check to ensure it is not browning too quickly.
Remove from oven and let cool in tin for 10 mins before removing. Cut into squares and serve warm.