A new bridge in sleepy Cornwall is giving tourists a huge adrenaline rush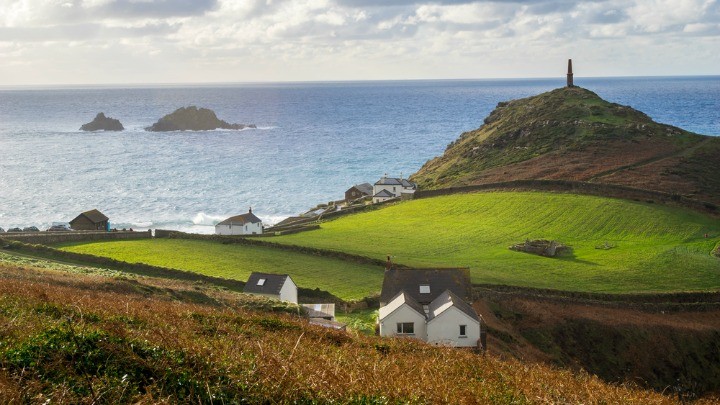 The seaside county of Cornwall is a popular spot for many tourists in England.
The town is set by the ocean and boasts beautiful scenery and landscapes where visitors can hike, dine and take in the local history.
Now tourists are about to be presented with a whole new way to see the area with plans for an epic walking bridge being put into motion.
The footbridge will be built at the Tintagel Castle – following a global competition run by English Heritage.
As part of a £4 million project the bridge is hoped to link the divided landscape of the settlement – widely regarded as the birth place of King Arthur.
Ad. Article continues below.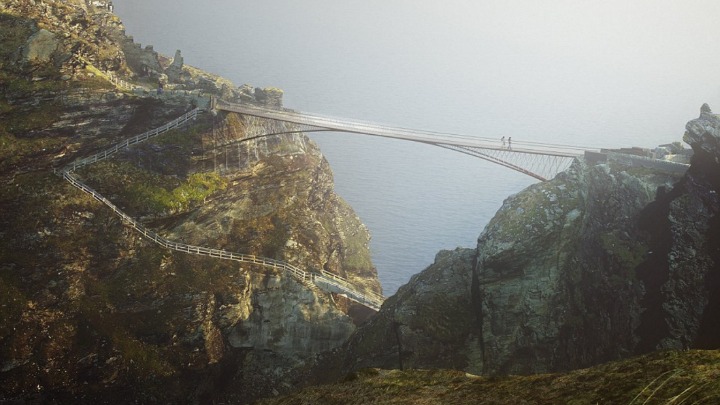 The remains of the settlement can currently be seen on both the mainland and jagged headland jutting into the sea and were once united by a narrow strip of land.
The bold plan has divided many with some chomping at the bit to get a chance to walk across it, while others say they wouldn't dare go near it.
Ad. Article continues below.
English Heritage was criticised for the plan and accused of 'tampering' with Cornish History by trying to turn Tintagel Castle into a 'fairytale theme park' based on the story of King Arthur.
A group of local historians accused the organisation of combining history with fantasy in a bid to drum up tourist numbers.
But Kate Mavor, chief executive of English Heritage, said she expects tourist will absolutely love the new attraction.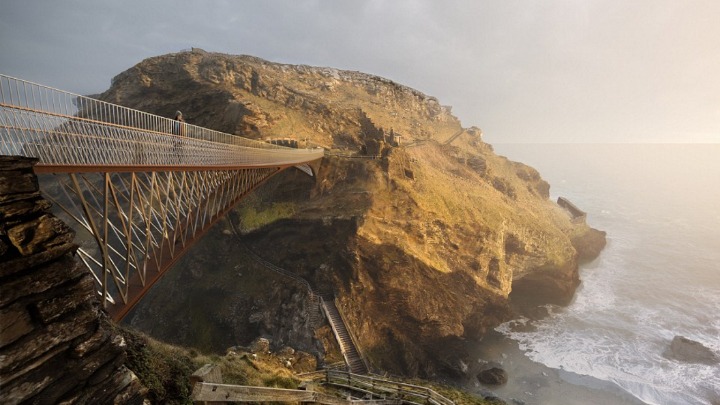 "Tintagel Castle attracts visitors for many reasons: the dramatic landscapes and geological formations, the Dark Ages remains, the ruined 12th century castle and the legends of King Arthur and Tristan and Isolde," she said.
"Together, they breathe an undeniable and powerful sense of life into the place – to be invited to contribute to that is a rare privilege and honour."
Would you walk across this bridge? Or is the height a but too much for you?