A mother's agony after son's bones were found at the family home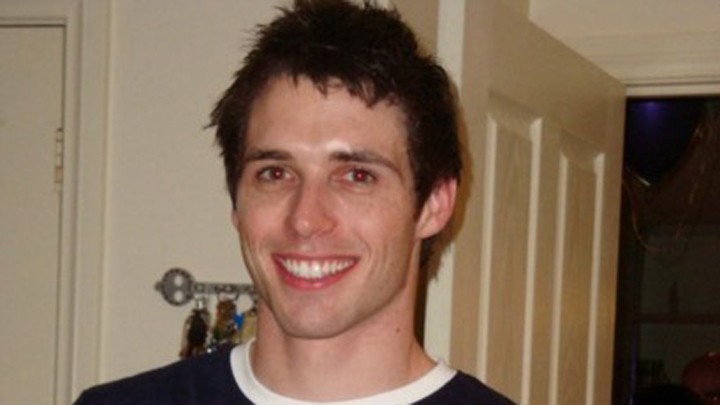 It's hard to imagine losing a loved one and never knowing what happened to them. One day they're there, and the next they vanish without a trace, and without a note. This is the scenario the O'Keeffe family found themselves in 5 years ago when their 24-year-old son Daniel left his Melbourne home without his wallet, medication or any ID.
Since then, the entire family worked tirelessly to find Daniel, setting up numerous pages and websites, requesting information or any leads on his whereabouts.
Hope came in 2012 when a man resembling Daniel turned up at a Brisbane medical centre asking for water. The sighting was confirmed by the family but it was based off grainy CCTV footage.
They never gave up searching for Daniel, but on a normal Monday afternoon this week, everything changed: Daniel's father Des found his son's remains under the family home.
It's unimaginable to think how the family must be feeling: they've travelled all around Australia looking for answers, a sign, anything – and their son may have been under their feet the entire time.
Ad. Article continues below.
On the Facebook page for Daniel, the family released a statement about the finding, though forensic testing is still ongoing to confirm the identity of the adult bones.
They said:
It is with heavy hearts that the family and friends of Dan O'Keeffe, update this page to share that Dan's remains were discovered earlier today. It appears that some media outlets have already begun to disseminate this information before our family was able to contact everyone necessary.
We ask that you keep our family in your thoughts as we navigate this process and that our privacy be respected.
We have united a community, which is a beautiful thing. None of this has been in vain, and that's all thanks to you.
All our love,
The O'Keeffes
Daniel's mother Lori spoke to the Daily Mail and said the family were deeply saddened by the discovery.
Mrs O'Keeffe said her husband found the remains in a 'cavity' in the 'side of a hill alongside the house' where he was digging.
Ad. Article continues below.
'That's not anything any father wants to do, no parent should find their child like that,' she said.
'The fact that his father found him adds another level of grief.'
'I can't bring myself to go down there.
Ad. Article continues below.
'It certainly wasn't the outcome we were expecting,' Mrs O'Keeffe said, adding the discovery was 'too raw' to bring any closure yet.
On Tuesday Victoria Police also told Daily Mail Australia a post-mortem exam and forensic testing is yet to be completed.
'The current circumstances surrounding the death are not considered to be suspicious but a thorough investigation is being conducted to determine the cause of death,' a spokesman said.
Share your thoughts and support below.