7 fascinating, must-watch travel documentaries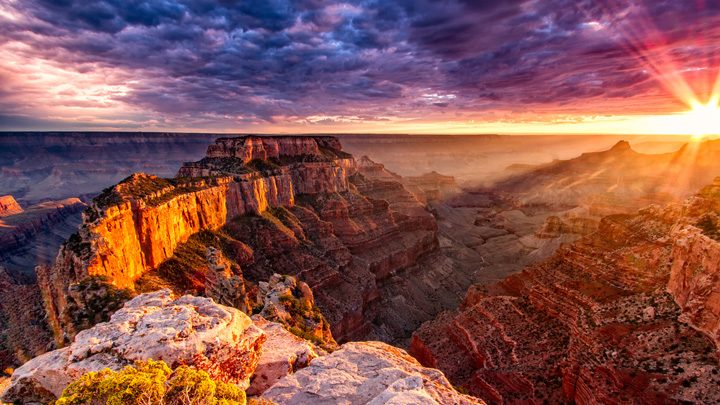 Travelling the world is an experience few forget. The many cultures, languages and lifestyles that encompass our huge world are vast, and incredible.
Not everyone can travel as much as they would like, so documentaries are one way to experience another country without actually going there. Or maybe you will get so much inspiration that you will!
Here's 7 of the best travel documentaries we have found. Which is your favourite?
1. Made In Iceland
Iceland is one of those countries we hear about, but how much do we truly know? A travel documentary is a perfect place to start. 'Made in Iceland' is a self-made travel doco, shot over a 25 day solo-hike in Iceland. It captures the magical mists of Icelandic landscapes, the glaciers, and the white terrain.
Ad. Article continues below.
Watch here:
2. National Geographic Megastructures Angkor Wat
Angkor Wat was like no other medieval building in the world when it was built. But how did the Cambodians build such an impressive monument? National Geographic's Megastructures is montage of splendidly shot details of some of the biggest man-made structures across the globe.
Watch here:
Ad. Article continues below.
3. A Life In Japan
See Japan through foreign eyes. Nineteen foreigners tell about their personal experiences and opinions of the country. Both the positive and negative aspects. This doco was made by a Finnish filmmaker who wanted to document the lives of people in Japan.
The view of the island nation is left up to the audiences to see how they feel about Japan's cultural attitudes. It has great insights for anyone who wants to spend a significant amount of in Japan.
Watch here:
Ad. Article continues below.
4. Austin to Boston
5 old VW's. 4 bands. 3 thousand miles. 2 weeks. 1 gloriously backwards tour.
Settle in and start planning that great American road trip. Don't forget to pack a guitar! It's perfect for anyone who wants to have a bit of fun.
Trailer:
Ad. Article continues below.
5. Expedition to the End of the World
A real adventure film – for the 21st century. On a three-mast schooner packed with artists, scientists and ambitions worthy of Noah or Columbus, we set off for the end of the world: the rapidly melting massifs of North-East Greenland. An epic journey where the brave sailors on board encounter polar bear nightmares, Stone Age playgrounds and entirely new species. But in their encounter with new, unknown parts of the world, the crew of scientist and artists also confronted the existential questions of life. Curiosity, grand pathos and a liberating dose of humour come together in a superbly orchestrated film where one iconic image after the other seduces us far beyond the historical footnote that is humanity. A film conceived and brought to life on a grand scale – a long forgotten childhood dream lived out by grown artists and scientists.
Watch here:
Ad. Article continues below.
6. The Motorcycle Diaries (2004)
The story of Che Guevara pre-guerilla leader days is more of a movie than a documentary but it's an interesting look into the beautiful landscape of South America. The film follows Ernesto "Che" Guevara (Gael García Bernal) and his friend Alberto Granado (Rodrigo De la Serna) as they travel from Brazil to Peru by motorcycle. The two men soon witness the great disparities in South America, encountering poor peasants and observing the exploitation of labor by wealthy industrialists. When they reach a leper colony in Peru, Che's values have changed so much.
Trailer:
7. Stephen Fry in America (2008)
Ad. Article continues below.
Stephen Fry in America is a six-part BBC television series in which writer and actor Stephen Fry travels across the United mostly in a London cab.
Special guests featured on the show include Sting, Jimmy Wales, Morgan Freeman, Buddy Guy, and Ted Turner.
He visits some very interesting places and meets a variety people from all walks of life. America really is so diverse, and it's clear as you watch Stephen traverse the entire country, including Antarctica and Alaska.
Watch here:
Tell us, what is your favourite travel documentary?