10 reasons why you should throw out your travel guide books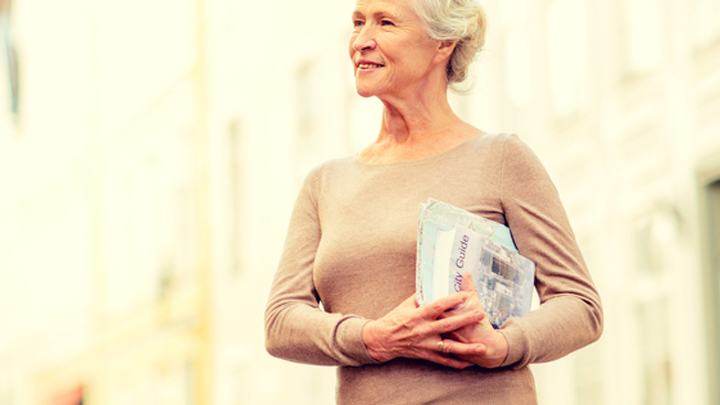 Do you still go into a bookshop and seek out a travel guide books for your holidays? Not only are these books expensive, they're very bulky and a new edition comes out every year.
But what if you could personalise your travel experience, for free, and always have up-to-date travel advice?
We're found 10 reasons why you should ditch the guide book and embrace digital:
1. Because there are weather apps that can tell you real time forecasts
WeatherPro
Ad. Article continues below.
iOS
This intuitive app offers weather reports for over two million geographical locations, and is one of the most accurate weather radars on Earth. So when it tells you that you need an umbrella: you might want to listen! Guidebooks often list general weather patterns and climate of a region, and the best time to travel, however as we know – things can change in an instant.
2. Because you won't need to read a paragraph what you might need to pack
Packing List
Ad. Article continues below.
TripList
One of the most difficult parts of travelling is deciding what to pack! This can be a very stressful experience and can be difficult if you're travelling in two different seasons. The apps above will therefore be your saviour: simply tell it where you're going, how long for and who with and it'll give you a suggested list of what you might need.
3. Because you won't need to get out a calculator to figure out the tip
Ad. Article continues below.
GlobeTipping
Here in Australia, we're not really used to giving tips but it is very rude and offensive not to do in some other countries such as the US. This app acts as a calculator to help you split bills and tips
4. And you won't need to use the calculator to convert currency
XE currency converter
Ad. Article continues below.
When you're overseas, it can be hard to keep a track of how much you're spending and what the conversion is. You can convert every world currency with the XE Currency App. This easy-to-use currency calculator has received over 20 million downloads, making it the most popular foreign exchange app on the market.
5. Because Google Translate can translate better than the small, fiddly dictionary you have
Google Translate
Ad. Article continues below.
If you aren't fluent in the native language of the country you're in, then never fear. Forget your travel guide or dictionary, Google Translate can do it instantly. There's also a feature where you can hold your camera lens over a sign and it will translate in real time.
6. Because Sunday Drive can helps you map out the perfect road trip by pointing out historical landmarks, museums and photo opportunities
Sunday Drive
Ad. Article continues below.
If you're planing a US road trip, Sunday Drive helps you map out the journey by pointing out historical landmarks, waterfalls, museums, and photo ops as you drive, along with tips and history from locals. Drives are programmed onto a map, and your phone helps you navigate to each point of interest on a particular route.
7. Because you can do an audio tour without paying a fortune, like guidebooks suggest!
Rick Steve's Audio Europe
Ad. Article continues below.
Travel guru Rick Steves' audio tour app combines information from his popular guidebooks as well as PDF maps to help you explore more than 50 European destinations. Guides range from general city overviews to in-depth walking tours of popular museums and attractions. The app also includes some content from Steves' radio show such as interviews with locals and celebrities in different areas. The bonus is that tours can be downloaded over Wi-Fi and played back later so you don't rack up expensive data charges.
8. Because you can find out about history as you go
HistoryHere
Ad. Article continues below.
One of the main reasons people buy a travel guidebook is to learn about interesting history in a certain destination. This is really easy to find online, and HistoryHere can help you. It displays historic information (only currently in the US). You can set the app to notify when you're close to historical points of interest and you'll uncover the hidden history
9. Because you can navigate in real-time without a huge paper map
Google Maps
Ad. Article continues below.
Taking Google Maps with you is one of the best options to explore new places. Traffic updates, public transit, city tours with 360-degree street views, plus a voice-guided, turn-by-turn GPS navigation are just some of the features this mobile app offers so you can ditch the map
10. Because you can find out real-time food recommendations and where to eat right then and there
Foodspotting
With Foodspotting you can find the dishes you want right now. Simply put in what you're craving and it'll figure out the rest!